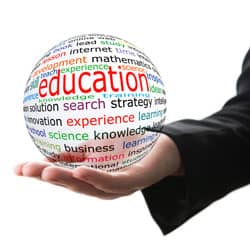 Cross Country Education is slated to present the 2013 Rehab Summit, a 3-day conference and expo tailored to provide rehabilitation professionals from multiple disciplines a blend of educational and networking experiences. The organization adds that the event will also feature a pre-conference lab session encompassing kinesiology/therapeutic elastic taping methods for musculoskeletal injuries and offering participants additional CEUs.
The pre-conference session aims to provide attendees with the necessary taping skills to effectively treat the musculoskeletal system for pain and inflammation, promote active range of movement, facilitation, or inhibition of a muscle/group, and stimulate the neuromuscular and immune systems to function dynamically. In a recent news release, Cross Country Education notes that individuals encouraged to attend the event include physical therapists, physical therapy assistants, occupational therapists, occupational therapy assistants, and athletic trainers.
The objective of the conference centers on providing rehabilitation professionals the ability to gain exposure to a wide variety of relevant and informative topics of education specific to their work environment. The event also aims to allow attendees to receive hands-on instruction from a wide range of experts with knowledge applicable to many types of clients, discuss clinical literature pertaining to evidence-based practice on selected clinical interventions, and be informed about updated, functional rehabilitation concepts of the upper and lower kinetic chains.
The event's agenda includes sessions centered on advances in evidence-based treatment following articular cartilage injuries to the knee, functional movement screening of the injured/uninjured athlete and advanced sports training, and "What's the Future of Body Weight-Support Training and Robotics for Stroke Patients?"
For a full list of sessions, speakers, and continuing education units, click here.
To register for this event, click here.
[Source: Cross Country Education]