Sunrise Medical announces the launch of the QUICKIE Q500 H, a hybrid drive power wheelchair featuring a blend of rear- and mid-wheel technology for outdoor performance and indoor maneuverability.
The Q500 H features a drive wheel that is closer to the mid-position for improved traction and a smaller turning radius over a traditional rear-wheel drive, and improved outdoor driving over a mid-wheel drive. It also features a suspension system designed to absorb impacts over thresholds and uneven terrain to enhance ride comfort, seat stability and help reduce fatigue ultimately extending the time a user can sit in the chair.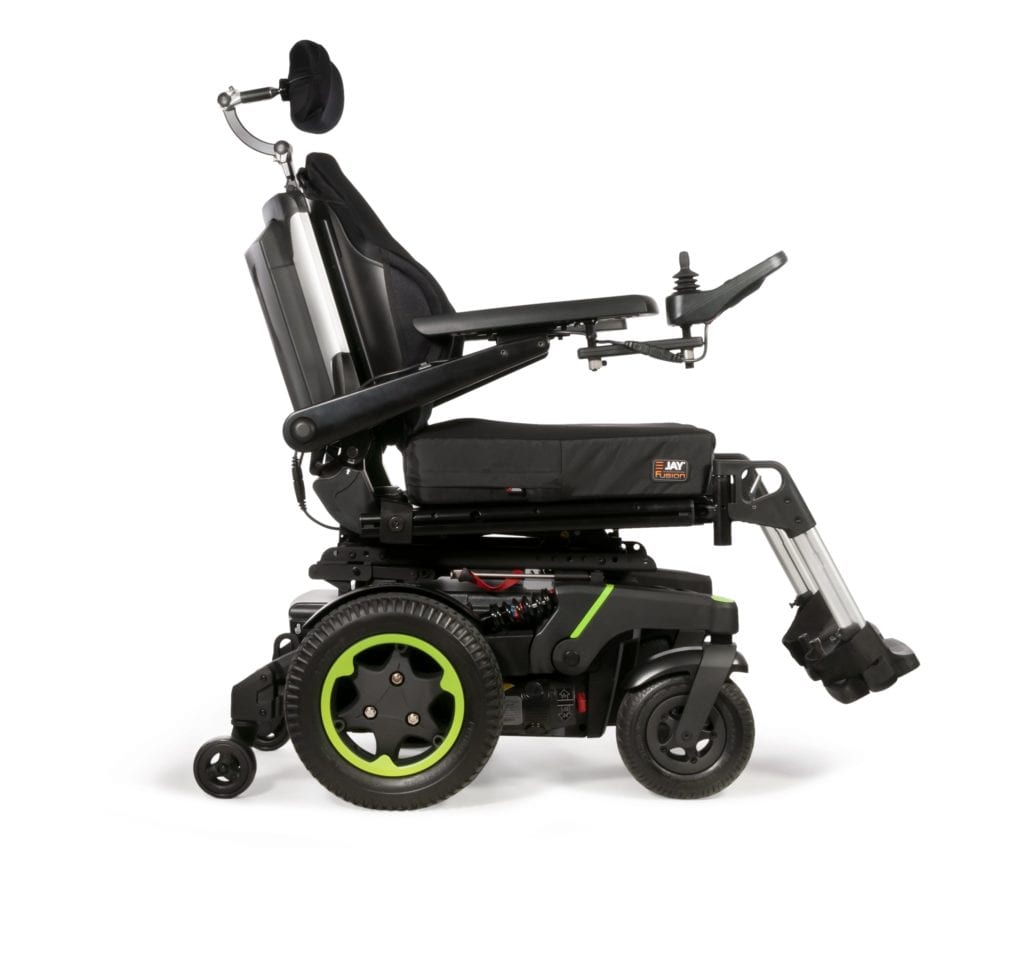 Additional features are large 9-inch front casters designed to not only provide a stable, smooth ride and absorb more impact but also allow for smooth curb climbing of up to 3 inches, as well as a 16.5-inch seat-to-floor-height to provide greater access and enable easier transferring.
Available in Group 3 standard and heavy duty (up to 350 lbs) and Group 4 standard duty, the Q500 H offers the modular, highly adjustable SEDEO PROTM Seating System, which allows for quick and easy adjustments to suit a variety of individual needs and changing requirements.
"As a leader in designing innovative products for the complex rehab industry, we are excited to expand our line of QUICKIE power wheelchairs with the Q500 H. The Q500 H is like nothing else QUICKIE has ever done before, it was designed for people who want it all – an ideal balance of robust outdoor performance as well as the great maneuverability and broad options for indoor activities. Additionally, with the compatibility across the QUICKIE power platform, we have ensured that the product can be truly customized to meet user needs and is still easily maintained."

— Bernd Krebs, Chief Technical Officer
[Source: Sunrise Medical]
---
Related Content:
Enhanced ZIPPIE Voyage from Sunrise Medical Enters the Market
Sunrise Medical Launches the QUICKIE Q700-UP M Standing Wheelchair
Sunrise Medical Adds New Positioning Products to JAY Portfolio