The new Go Chair MED Power Chair from Pride Mobility Products, Exeter, Pa, is now available.
The Go Chair MED has a similar footprint to Pride's popular Go Chair. However, with additional enhancements, the Go Chair MED is HCPCS coded as K0821 Group 2 Portable through insurance while the Go Chair remains a retail product. In addition, the Go Chair MED has anti-tips on the front tires to enable the unit to climb to 40 millimeters, a requirement to meet the K0821 code.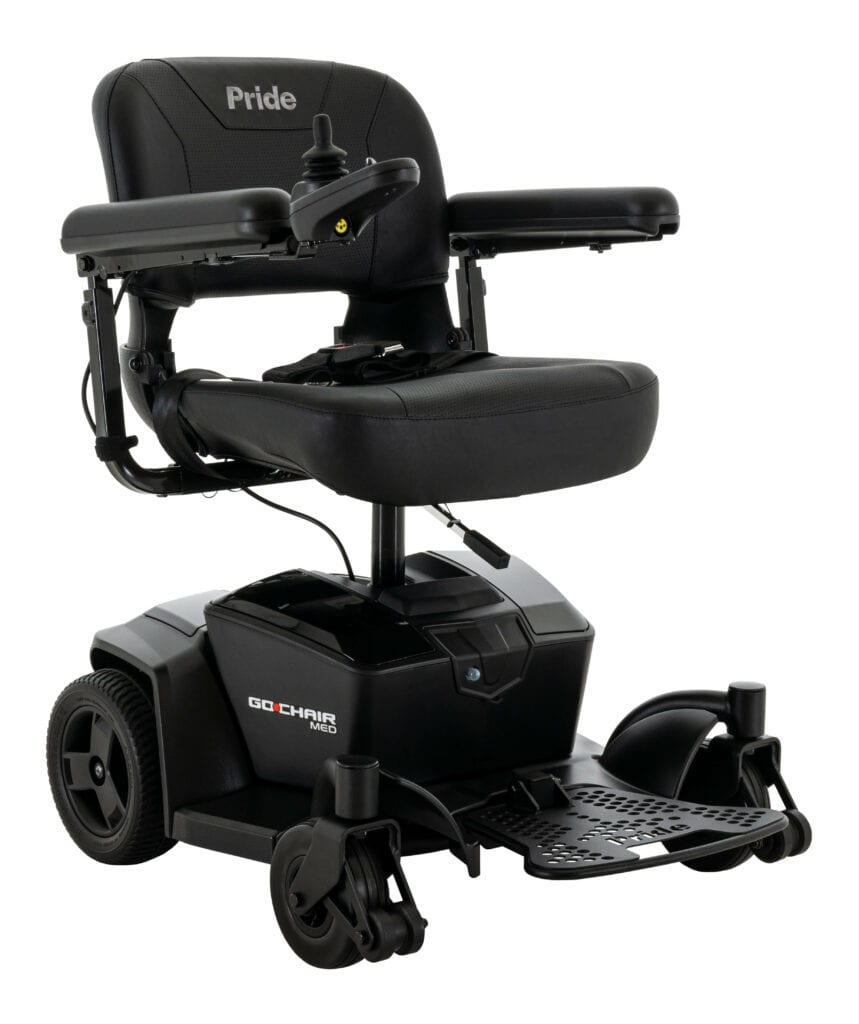 The power chair features a compact design and a tight turning radius, a feather-touch disassembly for easy portability, and two different seating options, allowing consumers to get the seat size that is right for them.
"Medicare and most third-party insurers will only pay for a mobility device to be used in the home. This is a sticking point for consumers who live busy, active lifestyles outside the home. They needed a portable power chair that is easy to transport and one that insurers will cover. Enter the Go Chair MED."

— Ray Wandel, Director, Jazzy and Retail Mobility Management
According to Renae Storie, Vice President of Pride Mobility, consumers and providers wanted a coded, truly portable power chair from Pride that didn't sacrifice quality or performance.
"We received feedback from our providers that their customers were looking for a coded power chair that is portable," she says. "We wanted to find a solution to meet this customer and provider demand, and we are confident the Go Chair MED hits the mark."
For more information, visit Pride Mobility Products.
[Source: Pride Mobility Products]
---
Related Content:
Pride Mobility Launches the iRIDE Scooter
Pride Mobility Kicks Off VivaLift Ad Campaign
Pride Mobility Opens Subsidiary in Germany