Pride Mobility, Exeter, Pa, introduces a 360 marketing ad campaign for VivaLift! Power Recliners. The campaign, featuring social media, television, and direct mail advertising, coincides with the increased weight capacity of 400 pounds on all VivaLift! models. 
The campaign kicked off with digital teaser ads on platforms including Facebook and Google, geotargeting in sections of the following states: Florida, Illinois, North Carolina, Ohio and Pennsylvania. Markets chosen were based on Pride's internal intelligence.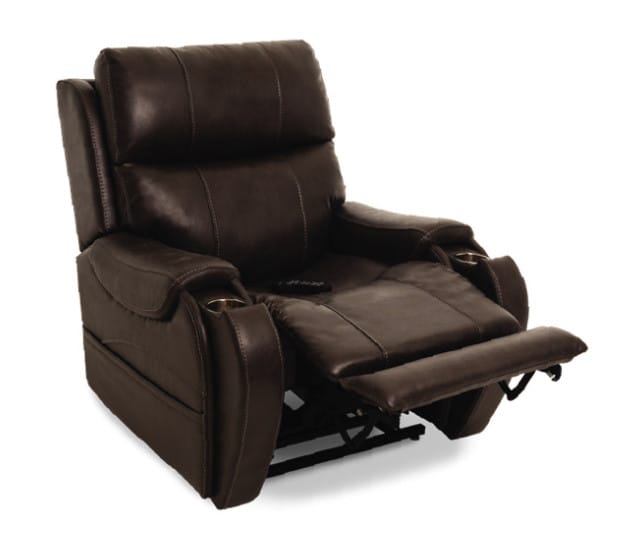 The first television commercial also began airing recently within those areas. A second commercial will launch in the same places in August, and a third commercial will come out in September.
The three commercials tell a story about how one neighbor gets the VivaLift! Atlas Plus and the neighbors across the street are envious. Direct mail pieces will also be sent out to the targeted locations, according to a media release from Pride Mobility.
"When conjuring up the VivaLift! campaign it was very clear to me we needed to reach our consumers through every medium. Whether through print, in-store, digital, social media, or streaming television, we are always looking for ways to provide our consumer with the full experience of the brand journey. Our strategy behind this campaign was to harness consumers' needs for a power recliner, and to create a smart, strategic, and cheeky campaign that delivers a journey, tells a story and is presented at all touch points of consumer contact." 

— Rhonda Perko, Vice President of Marketing at Pride Mobility
All VivaLift! Power Recliners feature adjustable positioning capabilities for comfort. Additional features include four-motor control, a power headrest, a power backrest, power lumbar, lithium, battery backup, footrest extension, a remote with soft-touch buttons, and a USB charger port.
Models in the VivaLift! Collection include the Atlas, PLR-985; Atlas Plus, PLR-2985; Tranquil, PLR-935; Escape, PLR-990; Metro, PLR-925; Legacy, PLR-958; Elegance, PLR-975; and Urbana, PLR-965.
For more information, visit Pride Mobility.
[Source: Pride Mobility]
---
Related Content:
Pride Mobility Opens Subsidiary in Germany
BBB Accredits Pride Mobility Products and Quantum Rehab