Introducing the brand new QUICKIE Nitrum, a rigid wheelchair from Sunrise Medical with lightweight, rigidity, adjustability and functional options. The lightweight Nitrum is precision-engineered to efficiently convert energy into motion, allowing the user to propel with little effort.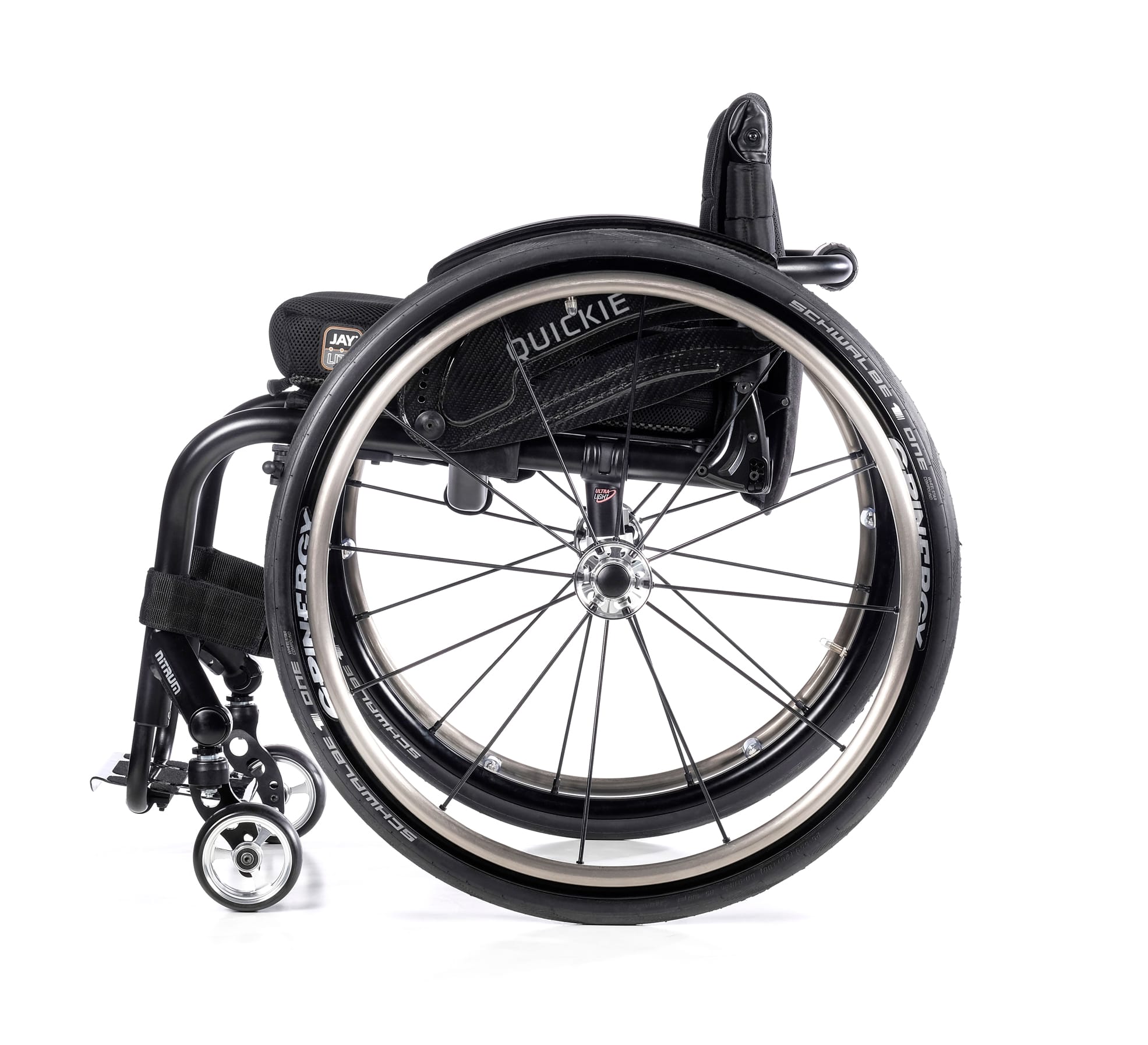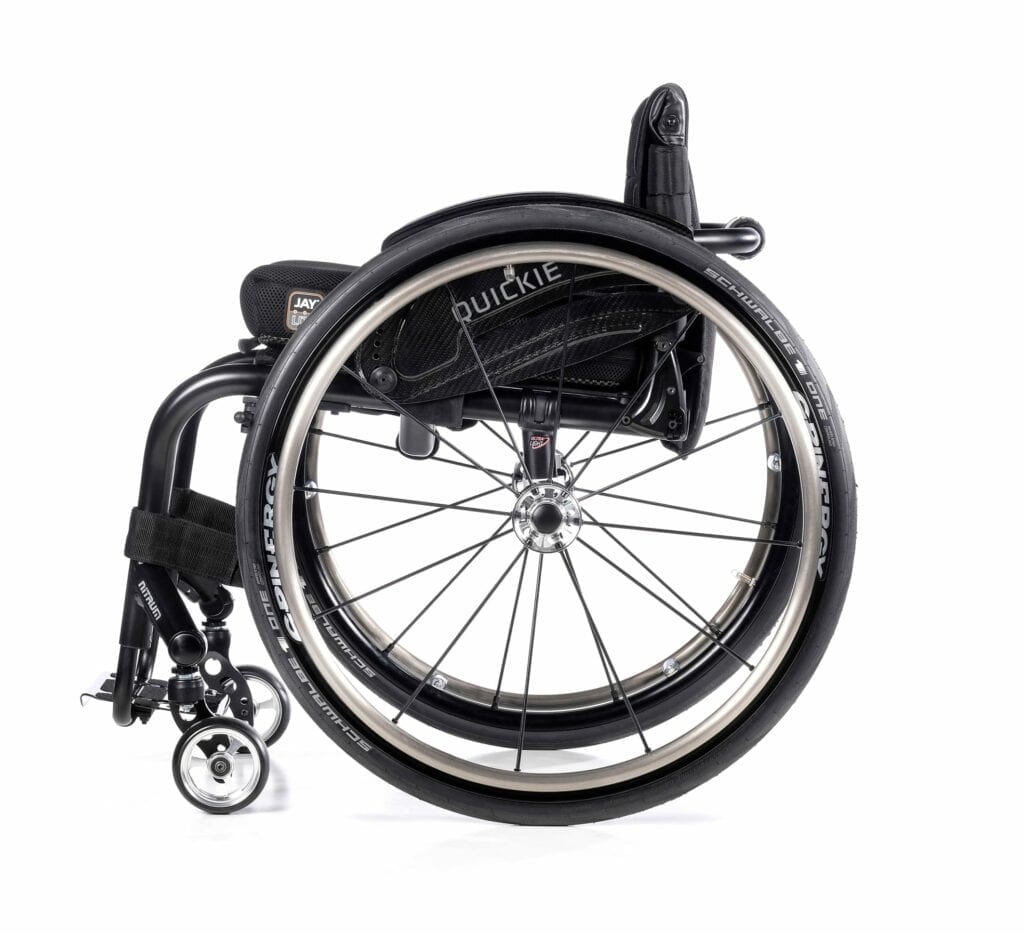 Constructed from patented ovalized frame tubing made of premium aerospace-graded 7020 aluminum, Nitrum is available in an everyday configuration from a weight starting at 18.3 lbs. Specially heat treated using Sunrise's signature ShapeLoc technology, hand welded components, innovative backrest and other feature designs are all dedicated to minimizing the weight while enhancing the stiffness and performance.
Instead of multiple parts welded, the newly patented caster link is one hollow forged component. Stronger, lighter and completely adjustable, the caster link can be personally tailored for precise handling, turning and propulsion efficiency.
Additional features include integrated LEDs, designed to allow the removal of batteries for easy charging or reducing weight; the newly patented Twist-to-Lock bar, which allows users to fold, lift and load the Nitrum into a car with just one hand; block-and-tackle seat upholstery, which requires only minimal effort for tensioning and individual adjustment; and a redesigned compact wheel lock for durability and easy transfer, with a direct mount version to further reduce the weight, according to the Fresno, Calif-based company.
"Our product development team includes very experienced designers and engineers who are long-term wheelchair users themselves. We collect user feedback from a large variety of backgrounds worldwide. We involve well qualified internal and external clinical experts in extensive research.

"The valuable feedback from our customers have significantly influenced and advanced our development of Nitrum. We make sure that we consider all the finest details in our designs and innovations, and we are confident you will feel the differences and benefits."

— Sunrise Medical CEO Thomas Babacan
Styling options include an extensive selection of colored upholstery trim, anodized caster wheels and forks, painted handrims, frame graphics and color options.
With the launch of Nitrum, Sunrise Medical is also bringing the user experiences to a whole new level, pioneering with leading edge digital tools like a 3D online visualizer and Augmented Reality, the company continues.
For more information, visit Sunrise Medical.
[Source: Sunrise Medical]
---
Related Content:
Sunrise Medical Announces Upgrades to Quickie Power Portfolio
Sunrise Medical Acquires Leckey and Firefly
Sunrise Medical Announces the QUICKIE Q500 H