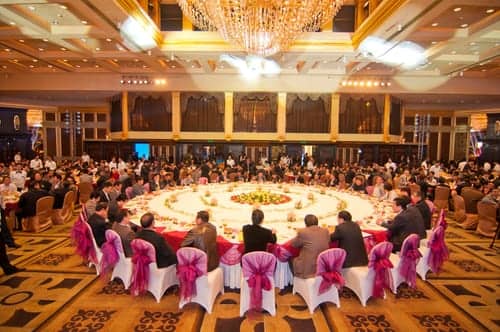 In celebration of its 75th anniversary, Casa Colina Centers for Rehabilitation, Pomona, Calif, states in a recent news release that it will host a gala June 1, at the Sheraton Fairplex Convention Center, Pomona, and that it will also invite the community to its monthly "Lunchtime Social" to learn more about the organization's history and expansion future plans. The organization notes that its "Lunchtime Social" is held on the second Wednesday of every month through October 12 from noon to 1:30 pm PST.
In the release, Casa Colina notes that since 1998 and with the support of its board of directors, Felice L. Loverso, PhD, has successfully blended the rebuilding, renovation, and revitalization of Casa Colina with the preservation of its history and tradition. The vision for the facility has centered on addressing the needs of the community, expanding to include its designation as a Center of Excellence in rehabilitation, and transforming Casa Colina Hospital into a comprehensive continuum of care. To this end, Clinical Pathways was reportedly developed by Casa Colina in order to ensure best practices for its stroke, spinal cord injury (SCI), brain injury, and orthopedics programs, and to forge a relationship with the Department of Defense and the US Department of Veterans Affairs supported by Casa Colina's Wounded Warrior Fund, in an effort to assist in treating service members with traumatic brain injuries (TBIs).
Loverso notes that the facility's mission has always targeted the development of a "robust, medically directed continuum of care that addresses chronic and episodic needs of individuals with or at risk for disability," Loverso says.
Loverso adds that Casa Colina's expansion efforts will continue its tradition of high-quality specialized services intended to complement the work of hospitals, physicians, nurses, and other health care providers.
For more information about Casa Colina's 75th Anniversary Gala, including attending the event, sponsorships, or donations, call (909) 596-7733, ext 223 or contact [email protected]
For more information about Casa Colina's "Lunchtime Social," call (909) 596-7733, ext 2232, or contact [email protected]
[Source: Casa Colina Centers for Rehabilitation]