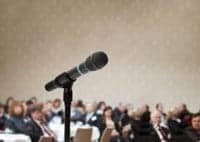 Helen Hayes Hospital, West Haverstraw, NY, reports that it will be hosting a conference centered on the transition from hospital to home and targeting improved care transitions and outcomes May 9 from 8:30 am to 4:30 pm EST. The 1-day conference, titled "Hospital to Home: Improving Care Transitions & Outcomes," aims to offer participants a forum in which to learn about emerging trends in health care delivery and payment systems that can improve their patients' transitions from hospital to home and pave the way for a return to a healthy lifestyle.
Speakers scheduled to be present at the conference include Jerry Salkowe, MD, FAAFP, vice president of clinical affairs with the Healthcare Association of New York State; Margaret Leonard, MS, RN-C, FNP, senior vice president of clinical services at Hudson Health Plan and past president of the Case Management Society of America; and Marjorie King, MD, FACC, MAACVPR, director of cardiac services at Helen Hayes Hospital and Past President of the American Association of Cardiovascular and Pulmonary Rehabilitation.
Helen Hayes notes that conference speakers will discuss national, state, and local demonstration projects and initiatives designed to decrease readmissions and improve patient safety during care transitions. Vendor exhibits will also be on hand to provide a venue for participants to access resources that may assist in enhancing patient outcomes. Helen Hayes adds that the conference is anticipated to attract a range of health care professionals, including therapists, nurses, improvement and utilization review coordinators, hospital administrators, discharge planners, case managers, and social workers.
Continuing education credits will be available.
For more information call (845) 786-4358 or click here.
[Source: Helen Hayes Hospital]