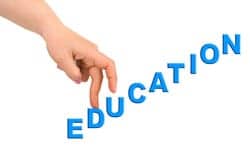 To meet the demands of older adults seeking to maintain an active lifestyle and address the occurrence of fractures, joint replacements, and osteoarthritis (OA), an intermediate-level course seeks to develop efficient and effective rehabilitation programs for lower-extremity geriatric dysfunction.
According to the "Geriatric Fractures and Joint Replacements" course brochure, it is also designed to provide participants insight into underlying pathology, focusing on specific diagnoses including intracapsular versus extracapsular femoral neck fractures.
Participants will also be provided a hands-on manual therapy approach using joint mobilization, neuro-muscular facilitation, and movement re-education that will also be addressed and practiced in labs, the brochure states. A blend of lecture and extensive lab time is intended to allow participants to practice motor skills discussed in lecture that are designed to immediately enhance a clinician's ability to treat this population. The brochure also states that healthcare professionals who may benefit from the course include therapists and trainers working in acute care, in patient and outpatient settings, rehab facilities, and sport medicine centers.
Course objectives include the ability to describe the relevant anatomy and biomechanics of the kinetic chain for the pelvis, hip and knee. The objectives also include the ability to identify how the underlying pathology dictates choice of orthopedic procedure, joint replacement prosthetic design and fixation choices, rehabilitation program design, and typical functional outcomes achieved.
For more information on dates and location click here, and to view the full course brochure, click here.
[Source: North American Seminars]