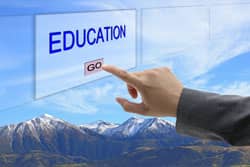 North American Seminars has introduced a new, advanced physical therapy continuing education course that offers medical professionals involved in the rehabilitation management of the spinal cord-injured patient key information about spasticity/flaccidity and mixed tonal syndromes.
North American Seminars notes that the course's key focus of discussion will center on current treatment approaches related to managing tone as a major portion of SCI rehabilitation.
The organization adds that the course will also place an emphasis on specific evaluation skills using standardized and modified testing techniques. Spasticity management including utilizing assessment tools, identifying neural versus non-neural origins of spasticity, and advances in local systemic medical intervention are also slated for discussion.
Seminar participants will have the opportunity to access information designed to enhance their understanding of the motor control treatment environment for the spinal cord-injured population, including the use of static and dynamic weight bearing programs, augmentative movement therapies, and assistive/body weight-supported gait intervention. The course also aims to address seating and positioning intended to accommodate the impact of tonal changes post-SCI.
For additional course information and locations, click here
[Source: North American Seminars]