Aquila Corporation
Phone: (866) 782-9658
Website: www.aquilacorp.com
Email: [email protected]
Product: APK2
The APK2 is a pressure ulcer treatment and prevention cushion. The cushion's technology is battery-operated automatic alternating pressure relief. The APK2's construction features a waterproof foam exterior with internal sets of alternating air bladders. The internal air bladders automatically change pressure contact points up to 30 times per hour, which stimulates circulation. The therapy is similar to that of an alternating mattress, yet the user is able to be up and mobile in a wheelchair. Optional equipment includes moisture control fan, remote control, and inflatable positioning pad to compensate for pelvic lean. Adult, bariatric, and custom sizes can be made. The APK2 is custom built to accommodate any shape, size, or pressure sore location and is designed to completely off-load under a current pressure sore. HCPCS code is E2609 and MSRP is $3,900. Accessories include remote control unit, moisture control unit, positioning pad for pelvic obliquity, alternating full back pad and lumbar pad.
---

Comfort Company
Phone: (800) 564-9248
Website: www.comfortcompany.com
Email: [email protected]
Product: Vicair X-Series
The Vicair X-Series air cushion is built to serve as a ready-to-use, low maintenance air cushion that provides adjustable, stable support and high-level skin protection. User groups for the cushion are adults, and its features include Comfort Air Cells, optional new Glidewear anti-shear cover, mesh liner, coccygeal insert, and reflective piping for added safety. HCPCS codes for the Vicair X-Series are E2622 and E2624. The cushion is priced at $440 to $540 and is offered with an extra cover, incontinent proof liner, rigidizer, and replacement Comfort Air Cells.
---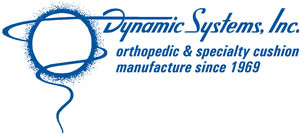 Dynamic Systems Inc
Phone: (855) 786-6283
Website: www.sunmatecushions.com
Email: [email protected]
Product: Sunmate, Pudgee, and Liquid Sunmate Foam-In-Place Seating
Sunmate viscoelastic foam cushions are engineered to provide support and comfort for any body weight or special weight-distribution needs. Open-cell structure promotes airflow to reduce heat. Lightweight and high-density, they are effective within a temperature range of -20°F to 150°F. Made with 33% to 36% natural, plant-based ingredients, the cushions are designed to distribute sitting pressure evenly and not bottom out or shrink over time. Warranted for 2 years under normal-use conditions, the cushions are available in standard and custom sizes as well as wedges and contours. MSRP for most cushions is under $200. Up-charge for custom sizes and contours. Recommended HCPCS codes are E2601 and E2602.
---

EHOB
Phone: (800) 899-5553
Website: http://www.ehob.com/
Email: [email protected]
Product: Waffle Seat Cushion
The Waffle Seat Cushion utilizes the same static air technology of EHOB's mattress overlays to aid in the prevention and treatment of pressure ulcers through Stage IV. Available in four sizes (Original, Standard, Pediatric, and Bariatric), EHOB's Waffle Seat Cushion is designed to redistribute a patient's weight, provide comfort, and work to prevent and treat pressure ulcers. The cushion features a low-profile design engineered to contour and cradle patients while in the seat. The Waffle Seat Cushion also offers safety and convenience for getting in and out of chairs, while air-venting holes allow heat and moisture to easily dissipate for a high level of comfort. The Waffle Seat Cushion's use of static air technology targets the prevention and treatment of pressure ulcers up through Stage IV. The product accommodates pediatric, adult, and bariatric users. The Original and Standard Waffle Seat Cushions are recommended for patients up to 300 pounds. The Pediatric Seat Cushion is recommended for individuals under 100 pounds. The Bariatric Seat Cushion is recommended for patients up to 700 pounds. Three-month warranty and MSRP is $28.41 to $61.41. Accessories include a cushion cover and LAD Pump that can be sold separately.
---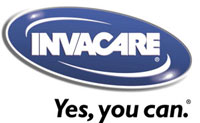 Invacare Corporation
Phone: (800) 333-6900
Website: www.invacare.com
Product: Invacare Matrx Flovair Cushion Gentle/Max Contour
The Invacare Matrx Flovair Cushion Gentle/Max Contour features a high resilient positioning foam base with an Invacare ThinAir liner overlay combined with a thin fluid overlay, inner incontinence cover, and moisture-resistant and breathable outer cover. The Gentle Contour offers a cushion height of 2.87 inches at leg trough. The Max Contour provides users with a 2.88-inch height at leg trough. Each is approved for Medicare codes E2607/E2608. Designed to accommodate users who require a lightweight foam cushion with positioning features for pelvic stability and pressure management. Features a 15-inch to 24-inch width, and 15-inch to 20-inch depth. Maximum user weight capacity in pounds is 15 inches wide to 21 inches wide for 300 pounds and 22 inches wide to 24 inches wide for 500 pounds. Available options (incontinence cover, positioning components, etc) include leg length cutouts, removable leg wedges, and cushion rigidizer. Cushion weight is 4.20 pounds.
---

Ottobock
Phone: (800) 328-4058
Fax: (800) 655-4963
Website: www.ottobockusmobility.com
Email: [email protected]
Product(s): OBSS Ortho-Shape, OBSS Tru-Shape
The OBSS Ortho-Shape and OBSS Tru-Shape feature custom cushion technology. The OBSS Ortho-Shape is a custom contoured seating system engineered to manage complex postural and skin needs, as well as accommodate for or correct asymmetrical postures. Streamlined and lightweight, it is built to allow for simple field modifications and periodic changing of shape to address changes in patient weight or postural needs. The OBSS Tru-Shape provides users with ventilation to help mitigate heat and is offered in custom sizing. Additional features include a removable, washable cover and an optional vinyl coating. Trial fit option for optimized results in complex cases. HCPCS codes for both products are E2617, E2609, E0956, and E1028.
---

Permobil
Phone: (800) 736-0925
Website: www.permobil.com
Email: [email protected]
Product: Permobil Ergonomic Positioning Cushion with ROHO Insert
Permobil's cushion technology offers users air and foam solutions. ROHO and Permobil have joined to evolve Permobil's Corpus 3G positioning cushion to feature an optional ROHO insert for added comfort, support, and skin protection. The cushion combines the shape matching of the ROHO Dry Floatation technology with Permobil's ergonomic design. Corpus 3G Seating system is built to provide superior skin protection. This new cushion allows for improved pelvic alignment and stability while maintaining optimal support of the ischial tuberosities and greater trochanters. Product accommodates adult and bariatric users. HCPCS code is E2622. The wheelchair seat cushion targets skin protection and has a width less than 22 inches.
---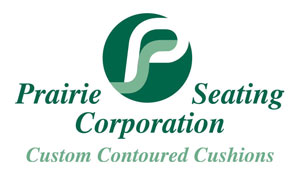 Prairie Seating Corp
Phone: (847) 568-0001
Fax: (847) 568-0002
Website: www.prairieseating.com
Email: [email protected]
Product(s): PSS-007 Contour Laser Scan with Hi-Tec Contour Capture, PSS-98 Plane and Simple Planar Simulator, and PSS-97 Reflection Molding Frame—Simulator
Prairie Seating Corp is the custom fabricator of Reflection Custom Contoured Molded Cushions, offered for special needs clients in many sizes. Cushions are engineered with swing-away laterals, in addition to back and seat vents. Reflection cushions can be supplied with vinyl covers or bare with removable covers in a variety of fabrics and colors. The product has been assigned HCPCS codes E2609 and E2617. Prairie Seating Corp also manufactures the PSS-97 Reflection Molding Frame and PSS-98 Plane and Simple Planar Simulator. The products reportedly are produced in the company's own plant, accredited with seven registrations and ISO/TS 16949 and ISO 14001 certification.
---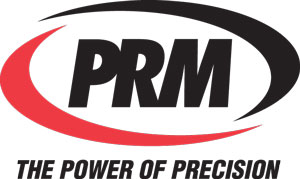 PRM Inc
Phone: (814) 725-8731
Fax: (814) 725-2934
Website: www.prmrehab.com
Email: [email protected]
Product: Signature-Fit cushions
Signature-Fit cushions feature multiple foam firmness within the custom shape. This translates to the cushion having firm support and positioning where needed, as well as pressure equalization and/or off-loading where needed. The cushion is soft where pressure equalization is needed and firm where positioning and control are needed. Each cushion is unique and can incorporate air, gel, honeycomb, and foam based on the needs of the user. Signature-Fit cushions are designed to provide support and stability as well as pressure equalization required for high risk wheelchair users. Shape capture data are taken at ¼-inch increments, which provides into more than 6,000 data points per cushion. Cushions can be made to accommodate almost any population, and are designed primarily for use by pediatric and adult users. HCPCS codes are E2609 and E2617.
---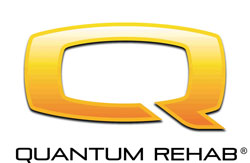 Quantum Rehab 
Phone: (866) 800-2002
Website: www.QuantumRehab.com
Email: [email protected]
Product: Synergy Spectrum Air Contour
The Synergy Spectrum Air Contour is a hybrid air/foam pressure management cushion. It features a multicell air bladder for optimal pressure management combined with the airflow properties of the Sil-Air silicone foam base to help keep skin cool and dry. The contoured Sil-Air silicone foam base optimizes positioning and stability, and is waterproof and antibacterial. A compact hand pump fits in an integrated carrying pouch, and a solid seat pan insert is included. Synergy Spectrum Air has a 350-pound weight capacity, and sizes include 14 inches by 12 inches to 24 inches by 24 inches. The product is engineered to provide enhanced stability and support, accommodating patients who require moderate to high skin protection. It also offers lateral and antithrust support for clients in need of moderate positioning and is designed to reduce bacteria and odor. Cushion is also built to prevent bottoming out or high pressure resulting from over-inflation. HCPCS code is E2624/E2625 (Adjustable Skin Protection) and MSRP is $499 E2624/$549 E2625.
---


Ride Designs
Phone: (866) 781-1633
Website: www.ridedesigns.com
Email: [email protected]
Product: Ride Forward Cushion
The Ride Forward Cushion is built to surround the pelvis with supportive contours while reducing pressure around at-risk bony prominences. This helps improve postural control without compromise of skin protection. The top viscoelastic layer provides protection and comfort as it conforms to the body shape, decreasing peak pressure. Additionally, the company notes that even while under significant load, the spacer fabric outer cover does not compress. This allows air to move between the sitter and the cushion, helping to keep skin dry and cool. The cushion contour, spacer fabric outer cover, and inner incontinent resistant cover work together to keep the user and cushion dry. The Ride Designs Forward Cushion is available in a full range of widths from 12 inches to 20 inches. HCPCS code is E2607.
---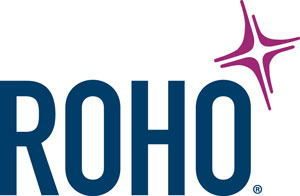 ROHO Inc
Phone: (800) 851-3449
Website: www.roho.com
Email: [email protected]
Products: ROHO Dry Flotation Cushions (High Profile, Mid Profile, and Low Profile), ROHO Quadtro Select Cushions, Hybrid Elite Cushions
These cushions feature air technology and are engineered to change with the body over time. The adjustable skin protection cushions are also designed to allow for quick, simple position selection and are lightweight, repairable, and ventilated. ROHO adds that the cushions are intended to accommodate all groups, with pediatric, adult, bariatric, and custom seating available. The products also can be custom designed to fit users' specific needs and the Select Series line of products can be locked for unique positioning and stability. HCPCS codes are E2622/E2623, and E2624/E2625. MSRP is $450 to $600. The company offers customers a warranty service department, multiple cover options, cover accessories, and pumps.
---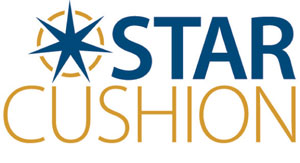 Star Cushion Products Inc
Phone: (618) 539-7070 
Website: www.starcushion.com
Email: [email protected]
Product(s): StarLock Cushions, Galaxy Cushions, Stabil-Air Cushions, Standard Cushions
Star Cushion Products places a primary focus on high-end rehab cushions and aims to provide quality and innovative products to the marketplace. The StarLock cushion offers cell locking technology available in 2-inch, 3-inch, 4-inch, and 5-inch-high cells to provide maximum immersion. The Galaxy cushion is intended to serve as the industry's best option for contouring support. Star's newest product, the Stabil-Air cushion, provides the pressure equalization benefits of cellular air technology while utilizing internal foam for a backup layer of protection, designed to prevent the cushion from bottoming out and adding stability while immersed. The company's products are manufactured to accommodate all sizing including pediatric, adult, bariatric, and custom. HCPCS codes are E2622, E2623, E2624, E2625, and E2609. Prices range from $375 to $460, and all cushions come with a 2-year warranty, hand pump, repair kit, and cover (ICC covers are also available).
---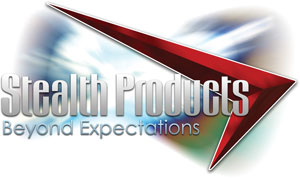 Stealth Products Inc
Phone: (800) 965-9229
Website: www.stealthproducts.com
Email: [email protected]
Products: Stealth Custom Seating, I-Drive Alternative Drive Controls,
I2I head neck and shoulder positioning system, DYNO, True Forming Back, Lightweight Pediatric Back, I-Fit
Soft Goods
Stealth utilizes custom fabrication to provide client-specific seating systems. The company reports that it focuses on quality and precision manufacturing to create products that excel in form, fit, and function. Stealth features a broad product line to offer customers a larger variety of positioning possibilities, versatility to mount to many types of mobility bases, and adaptability to accommodate changing needs. The company supports clients of all ages and sizes, ranging from pediatric to bariatric. Custom features provided by Stealth Products include FSC (Full Surface Contact) lateral Pad Mounts in which the ball and socket pad mount provides unlimited angle adjustability for broad surface contact for lateral supports, as well as TWB Hardware. Whether users are seeking to add positioning components for the head, trunk, or pelvis, the TWB Link style hardware is designed to provide a unique articulating adjustment for precise pad placement. The Adjustable Medial Thigh Pad is an additional custom feature. This customizable pommel is built to provide a wide range of pad positions and is offered as a flip-down style attachment. Stealth Products has available options in the following HCPC codes: E2609, E2617, E0955, E0956, E0957, E1028, K0108, E0978, E0960.
---


Sunrise Medical
Phone: (800) 333-4000
Website: www.sunrisemedical.com
Email: [email protected]
Product: JAY Signature Series
Sunrise Medical's cushion technology features varying combinations of structural foam or lightweight contoured back shells with extra soft or Visco Memory Foam, JAY Flow Fluid inserts, ROHO Dry Flotation air inserts, water-resistant inner covers, stretch outer covers with X-Static fabric, and 3DX spacer fabric. The JAY Signature Series includes JAY's most elite cushions and backs. These products are designed to provide superior support, comfort, and protection, and use high-quality materials from foam to cover. Signature Series products include JAY's most advanced materials and technology such as JAY Structural Foam for maximum stability, and Visco Memory Foam for comfort. The Signature Series also features JAY Flow Fluid or ROHO Dry Flotation Inserts, which offer excellent skin protection and pressure distribution, an inner cover with antiwicking seam thread, and AquaGuard Zipper for easy cleaning and protection of the foam base from moisture build-up. X-Static Fabric in the outer cover is also designed for natural prevention of bacterial growth. HCPCS codes are E2607, E2608, E2622, E2623, E2624, E2625, E2613, E2614, E2615, E2620. Base cushion pricing begins at $395 for JAY Ion and JAY Zip Cushions. Base backrest pricing begins at $495 for JAY Zip Back.
---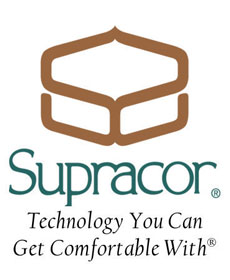 Supracor
Phone: (800) 787-7226
Website: www.supracor.com
Email: [email protected]
Product: Stimulite Wheelchair Cushions and Backs
Stimulite Honeycomb Cushions are engineered to provide Total Pressure Management—pressure relief, reduced shearing, and ventilation to control heat and moisture—in a uniquely modern design. Made from an advanced medical grade material that is antibacterial, antifungal, and odor resistant, these lightweight, machine-washable cushions are designed to help promote clean, healthy skin and offer ease of care. The products accommodate pediatric, adult, bariatric, and custom sizing and offer Total Pressure Management —Maceration Resistance, Pressure Relief plus Positioning, and Shear Force Reduction. HCPCS codes are E2603 and E2607. Price range is $188 to $512. Additional accessories and parts include wheelchair backs, pressure-relieving mattresses, and custom cuts.
---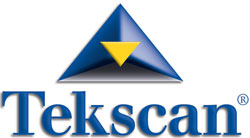 Tekscan Inc
Phone: (617) 464-4500/(800) 248-3669
Website: www.tekscan.com/medical.html
Email: [email protected]
Product: CONFORMat
CONFORMat is a portable pressure mapping system built to clearly identify and quantify areas of high pressure in the back and seat, so therapists know exactly how well the pressure is distributed in their patients. It can be used to validate cushion selections, identify unseen asymmetries, aid in custom seating development, and provide patients with clear visual feedback. CONFORMat is intended to help users determine optimal positioning and cushioning for each patient, reducing the risk for pressure sores or ulcers. The system is engineered to provide data regarding peak pressures and contact area in real time on a PC, so users can easily see the effect of adjustments. It is also intended to assist in identifying pelvic asymmetries that are not always easy to see during a regular evaluation by allowing users to objectively compare weight distribution between right and left, and front and back. CONFORMat can be used with adults or children, and can serve as a tool for evaluating seating and positioning for anyone with limited mobility. The CONFORMat is designed to be flexible, so it conforms to the contours of the human body. HCPCS codes depend on the service provided and policies in effect. Cost for the system ranges from $5,995 to $16,995, depending on the number of sensors, hardware, and software required.
---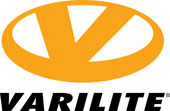 VARILITE
Phone: (800) 827-4548
Fax: (206) 343-5795
Website: www.varilite.com
Email: [email protected]
Product: Meridian
The Meridian cushion aims to provide exceptional pressure distribution, positioning stability, and comfort. Two independently adjustable, air-foam floatation chambers are engineered to create maximum pressure distribution, and allow for independent positioning of the pelvis and thighs. The dual chambers of the Meridian cushion correct sacral sitting by creating a pre-ischial ridge that prevents the ITs from sliding forward into a posterior pelvic tilt. The removable, washable cover is available in mesh or incontinence material. The Meridian can be combined with a contoured Wave base for additional positioning. User groups include pediatric, adult, and bariatric. VARILITE air-foam floatation construction uses air for pressure distribution and support, and multistiffness foam for stable pelvic positioning. Self-inflating; no pump needed. Model numbers vary; Meridian cushions less than 22 inches are priced at $375 and Meridian cushions greater than 22 inches are $458. Includes 2-year warranty, excluding cushion cover. HCPCS codes are E2624 Skin Protection and Positioning Wheelchair Seat Cushion, adjustable, width less than 22 inches, any depth, and E2625 Skin Protection and Positioning Wheelchair Seat Cushion, adjustable, width 22 inches or greater, any depth.
---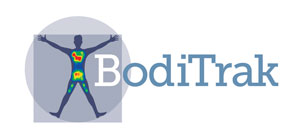 Vista Medical/PatienTech
Phone: (800) 822-3553
Website: www.BodiTrak.com
Email: [email protected]
Product(s):  BodiTrak Seat and Bed sensing system for clinical assessment, BodiTrak Monitor for seat and bed 24/7 monitoring of patients, BodiTrak Balance and Gait assessment systems
Built to serve as the next generation of pressure mapping technology for clinical assessment and monitoring, the company's product lines are based on a stretchable, breathable Lycra sensor that does not limit the performance of the seat cushion or support surface. BodiTrak is designed to be easy to install, use, and maintain. Durable, stretchable, hammock limiting hospital grade cover. Easy to use Windows and Android software. Fast dynamic recordings. Seating Protocol Wizard Powered and connected via a USB cable, no external electronics. Also, connect with the company's wireless adapter. Designed for use with all ages and sizes. Custom applications and sizes welcome. Stretchable fabric sensor is designed for top of cushion or in cushion use. Built for ease of use and sharing of software in Windows and Android 4. One connection with electronics on board and embedded calibration file—easily move from computer to computer. Sensor can be built into cushions and support surfaces. MSRP is $1,500 to $5,000.
---


XSENSOR Technology Corporation
Phone: (866) 927-5222
Website: xsensor.com
Email: [email protected]
Product: Pressure imaging systems for wheelchair seating and clinical assessment/research, retail mattress recommendation and mattress design
XSENSOR aims to provide meaningful solutions designed to enhance sleep, patient safety, and automotive testing. The company's combination of sensors, software, and electronics is intended to deliver practical, real-world results in one complete package. The systems are engineered to provide the ability to see interface pressures in real time to assess wheelchair cushions and backrests, hospital mattresses, and other support surfaces. REVEAL is a mattress recommendation tool designed for retailers to help their customers find the most comfortable and supportive mattress. The Recommend Mattress Fitting model is intended to empower sales professionals by quickly educating customers about the comfort and support a mattress provides for the body. The informative experience reduces customer uncertainty and confusion by recommending the right type of mattress to purchase. The Compare System helps sales professionals to easily compare the comfort and support of multiple mattresses. Product accommodates pediatric, adult, bariatric, and custom sizing. XSENSOR offers a wide variety of pressure ranges, sensor resolutions, and sensor sizes. There are many sensor and software combinations available.