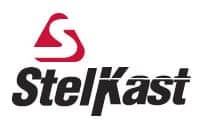 StelKast, headquartered in McMurray, Pa, reports that it has received a 501(k) clearance from the US Food and Drug Administration (FDA) to market EXp for the Proven Gen-Flex Total Knee System.
The company notes that the EXp blends the antioxidant vitamin E (a-tocopherol) with a highly cross-linked polyethylene technology for long-term oxidative stability designed to preserve mechanical properties and ensure lasting implant performance.
StelKast notes that its Proven Gen-Flex Total Knee System is intended to serve as a long-term quality solution based upon clinically proven designs that offer flexibility required to address patient needs. The company adds that the EXp will be available on the Proven Gen-Flex for both cruciate and posterior stabilized knee systems.
John Reyher, senior vice president, general manager, Stelkast, states that the integration of the EXp polyethylene technology with the company's Proven Gen-Flex Total Knee System allows the company's knee patients to benefit the success currently provided by its hip products.
"EXp will further enhance the durability of our knee devices providing orthopedic surgeons with more advanced, cost-effective solutions for their patients," Reyher adds.
A company news release notes that the full commercial launch of the EXp knee products is slated for September 2013.
For more information, visit www.StelKast.com
Source: StelKast