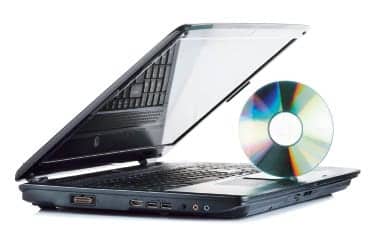 A roundtable hosted by Rehab Management asked a panel of industry insiders to address a wide variety of topics central to the billing software landscape. Discussion with these experts explored important considerations such as product features most utilized in billing software, the impact that changes in health care may have on clinics' billing practices, advantages of including billing software within an integrated software system, and more.
Taking part of the discussion were: Syed M. Ali, account manager, PT Practice Pro; Nelson Aviles, PT, TherAssist Software; Andrea Cassese, director of PTOS Software; Eldad De-Medonsa, PhD, president Billing Dynamix; Becky Forbes, senior sales executive, Zyantus; Ricky Gomez, director of sales and marketing, Planetrehab; Derek Greenwood, CEO and founder, EON Systems; Heidi Jannenga, PT, MPT, ATC/L, WebPT co-founder and COO; Steve Mackie, CEO of OptimaHCS; David McMullan, PT, vice president of Product Management for SourceMedical; Dan Morrill, PT, MPT, president of Hands On Technology; Amy Orr, vice president of sales for ClinicSource Therapy Practice Management Software; Jim Plymale, CEO of Clinicient; Steve Presement, president, Practice Perfect EMR + Management Software; Ken Schenley, vice president, Quick Notes; and Gerry Stone, PT, MEd, president and founder of The Rehab Documentation Company (ReDoc).
Rehab Management (RM): How important is it for users to ensure that their billing software is a part of an integrated software system?
Syed M. Ali: So very vital. This key component can make or break many aspects of a clinic. Whether the topic is cost, reporting, or productivity, piecing together multiple applications is never the answer.
Nelson Aviles: Extremely. If scheduling, documentation, or billing programs are housed in two or more different databases, there is no effective way to prevent and eliminate simple database entry errors. There are too many variables to control and it's twice the work to correct errors.
Andrea Cassese: To reap the benefits of an automated practice management system, the functions need to be integrated. It saves time (only need to enter data once), improves ability to analyze a business through integrated reports, and saves money by creating fewer errors, speeding claims processing and collections.
Eldad De-Medonsa: Practice management is a balancing act of setting and continuously improving multiple performance metrics. These metrics span the entire gamut of practice cycle from patient acquisition, to scheduling, to visit documentation, to billing. A disjointed system denies the owner the opportunity to manage and grow the practice.
Becky Forbes: An integrated system brings the clinical and business side of the practice together into one seamless package. It eliminates the need for double entry and maintenance of data and drives up the efficiency of the practice. It also streamlines support because you deal with a single company.
Ricky Gomez: The obvious advantage when using integrated software is every interface is the same, thus making it easier to learn and use the software and, ultimately, make the user more productive. Productivity is a key element when focusing on software costs, and having different pieces of software cobbled together leads to inefficiency. That inefficiency is due to having to learn different interfaces and getting support from different vendors. If an operation's software and/or staff is inefficient, that leads to lower productivity and higher operating costs. Also, disparate pieces of software can lead to compatibility and usability issues.
Derek Greenwood: Very important, the new federal regulations make it more and more difficult to have separate software packages from different vendors as they just don't talk to each other well enough. In addition, a fully integrated billing and EHR package can and will save you time and may very well increase your profits due to being much more efficient.
Heidi Jannenga: It is very important for rehab professionals to ensure that their billing software is a part of an integrated software system because it reduces the opportunity for human error, and is a crucial part of a complete patient record. Steve Mackie: An integrated solution is essential to achieve billing accuracy and efficiency. Integration prevents the need for data exports, which create dependencies and time delays. Alternatively, manual data entry into a billing solution creates room for errors. Thus, the only scalable solution is an integrated system.
David McMullan: It is critical that billing software is part of an integrated software system so the charges generated from clinical documentation provide support for each patient encounter. Our solution ensures compliance and consistency with both the clinical documentation and the charges/units billed for each visit. Disparate or nonintegrated systems create unnecessary increased risk of data entry error and over or under billing.
Dan Morrill: Anytime you can consolidate and centralize data, there is less chance for mistakes. Integrations can be a double- edged sword, however. Integrations developed by one or a few vendors can work very well and eliminate double data entry and improve the practice's financial health.
Amy Orr: It is important because it will increase productivity and ensure accurate accounting/billing. Look for a software product that will save provider time, allowing them to focus on providing quality services while electronically processing claims and increasing cash flow efficiency.
Jim Plymale: It's more important than ever with the new focus on compliance and the potential for audits higher than ever. Medicare caps, MMR, G codes, PQRS all tie documentation to billing. What you bill needs to be driven by the therapist's documentation. Having the patient information at the front desk allows you to know when co-pays, coinsurance, and deductibles are due.
Steve Presement: Billing, scheduling, and clinical documentation must be fully integrated, one package, to ensure nothing has fallen through the cracks. For instance, did you forget to charge anyone who was on your schedule for today? Did you forget to do a note for a client for which there was a charge? Did someone not pay their co-pay but attended today? Unless full integration exists, there simply is no way to do this type of cross-checking.
Ken Schenley: There are definitely pros and cons to having an integrated system of billing and documentation. Although it is nice to save a few steps and have your billing posted automatically, many offices prefer a more hands-on approach to billing. Good documentation is protection for the practice.
Gerry Stone: Since hospitals usually have one centralized billing system, it is essential the rehab software is integrated with that Hospital Information System (HIS). Interoperability is the key, so when choosing your rehab component, make sure it has a proven interface with your HIS.
RM: Which product features are the most utilized in billing software and why? (For example, reporting capabilities, inventory control, scheduling capabilities, customized forms, monthly statements, superbills.)
Ali: A three-way tie exists between scheduling capabilities, documentation, and payment posting. Clinics, similar to good practice management software, have multiple key components that require features that promote efficiency and productivity to create a healthy clinic. All of these moving parts working in concert support strong workflows, and overall less effort in managing the clinic.
Aviles: Scheduling is the most used by far. Everyone in the clinic for one reason or the other has a need to look at schedules. Patients and anyone in contact with the clinic "pass through" the scheduler as well. All practices start off with scheduling as their first program.
Cassese: Ability to easily process "bulk" insurance payments simultaneously across multiple patient accounts; electronic claims and electronic remittance processing save time and reduce errors; claim and payment audits ensure that claims are submitted correctly and that payments received match every line item billed; credit card integration automatically posts credit card payments; reporting templates help measure and manage the key business metrics.
De-Medonsa: Different roles require different features, but together they run the entire practice. For instance, the billing manager is mostly interested in claims and accounts receivable, the front desk in scheduling, and the owner in profitability analysis. Thus, the single most important feature is that of ensuring teamwork between different roles.
Forbes: Scheduling, billing, and reporting are the main features of a billing system. All three play a vital role in keeping a practice running smoothly both operationally and financially. The schedule should be customizable, and automated claim processing and payment posting are vital for accuracy and efficiency.
Gomez: Naturally, the most used pieces of our software are the things a therapist uses daily. There is no one aspect that is more important than another. Our clients use patient management, the appointment book, documentation, and billing multiple times a day. But the integrated reporting, which is not used on a daily basis, is just as critical to the client because it lets them monitor the business side of the clinic.
Greenwood: Billing systems are not about individual features anymore, but are about powerful systems of features that when used together make billing easier and increase collections. Billing is a system that starts with the entry of services, which can happen by simply writing a SOAP. Then the billing is done, automated insurance follow-up is performed, and payments are automatically entered from an 835 (electronic remittance advice) file.
Jannenga: We've found rehab professionals are most interested in billing software features that include rules and alerts to reduce compliance errors. Ultimately, billing errors result in payment denials and thus these alerts are crucial to ensure timely and complete payment.
Mackie: The most utilized billing feature is the payor-specific claim validation, which includes CCI edits, NPI requirements, LCDs, and additional checks for incomplete information. Not only are payor validations vital to submitting clean claims, they also ensure claims are paid in a timely manner, both of which directly affect cash flow.
McMullan: The most important billingrelated product features in our software and our billing services are the accounts receivable (A/R) tools, payment collections tools, and management reports. Any billing software system can process charges, generate claims, and create patient bills as a part of their basic functions. The key or critical features are how easily the billing software makes it for your facility to ensure it is getting paid what is expected and that the amount being paid is processed in a timely fashion.
Morrill: The most important features of our system are those that improve efficiency of revenue cycle management. Account receivable tools that allow users to monitor, research, and fix claim data in real time. Clients also use customizable reminders and want to track claims and payments.
Orr: Therapists may want to consider which of these areas consume the most resources (time and money). Typically, you would want a product that will address all of these areas in one integrated solution rather than using two separate systems that may or may not interact.
Plymale: The first is payor rules and charge scrubbing. This prevents billing claims missing critical information. The second critical area is automating payment posting including co-pay posting and catching errors before statements go out. Finally, any billing system should have an exceptions reporting capability: what didn't get paid, why, what needs to be done, and who's responsible?
Presement: The old, favorite functions are still the core of billing software—the ability to enter and send charges to insurers, monitor receivables, effectively process payments, produce statements, report on missed payment promises, and analyze reimbursement levels remain key. Up and coming are the ability to precheck eligibility, process credit cards online, and deliver invoices/statements electronically.
Stone: Many features are important, but reporting capabilities with regard to business metrics are most useful. Business intelligence tied to clinical outcomes will become more important as the government and insurance carriers try to curb costs. Look for rehab systems that do both.
RM: What role does cloud computing play in the billing software industry, and is there still concern about its security?
Ali: Cloud computing is the way of the future. Whether it is banking, shopping, or communicating with friends, web services have become a staple in our day-today operations. In a clinic setting, it brings the same convenience and accessibility but also adds peace of mind in maintaining and hosting data off-site. Security has become a nonfactor as data warehousing has made vulnerability concerns a thing of the past.
Aviles: Cloud computing, while seemingly new, has been around for awhile. We have hosted software online since 2000. There are very few questions about security that come up now like they did a few years back. Most everyone feels safe with banking and personal data online. Medical records are an extension of that.
Cassese: Cloud computing options are growing. Data security is an important aspect of the decision-making process. You need to be sure to ask questions about the types and levels of security that are provided. You also need to understand what happens to your database if/when you decide to switch vendors.
De-Medonsa: Successful medical billing is a result of effective teamwork. Cloud computing is the most reliable and least expensive solution for teamwork—significantly more effective than any solution that depends on locally stored data. Internet security has evolved over the past decade to the requiredHIPAA and ONC certification compliance.
Forbes: Cloud computing plays a growing role in billing systems. It provides access anywhere the Internet is available and on virtually any device. It eliminates the responsibility of a practice housing patient information on-site. The cloud is a highly secure environment and the advantages gained far outweigh the risks involved.
Gomez: Currently, cloud computing is popular—and it should be. Obviously, the biggest benefit of cloud computing is mobility. But cloud computing has an Achilles heel: connectivity. If the user is accessing the software and data via the cloud and they lose connectivity, that essentially renders the software useless. In a clinic setting, users must be able to access patient data immediately. If their Internet connection is not working, even for a short period, they will not be able to check in or schedule patients, review past documentation, or check on the status of a claim until their Internet connection is restored. Installed software generally offers greater security, dependability, and speed. In the current software environment, users should expect to have the option of using installed software, a cloud version, or a combination of the two. The perfect scenario is to have installed software that is distributed over a local network. If the computer that contains the clinic's data or their network were to fail, then users could access their data via the Internet until the hardware or network is repaired. Mobile users could also access from any computer that has an Internet connection.
Greenwood: Yes, there is still a big concern for its safety. Whenever you enter the data of hundreds of doctors, which can be tens of thousands of patients in one location, it becomes enticing to hackers. Plus, you have to ask yourself, do you want to be on a public cloud or maybe a private cloud is better suited. Of course, you need to ask yourself whether you need to have your data on the cloud, or do you just think it's the cool thing to do but don't really gain anything?
Jannenga: Cloud computing plays an important role in ensuring your billing software is up to date with compliance rules and billing regulations. Contrary to critics, cloud computing is more secure and more nimble than traditional server-based deployments that forces data security onto the shoulders of rehab professionals.
Mackie: Cloud computing is assuming a larger role in data storage as health care providers are looking to reduce IT budgets. It allows for expanded hardware options, including tablet devices, which are less costly than desktops or laptops. Since security is always a concern, the buyer should investigate encryption methodologies and deployment strategies prior to purchasing software.
McMullan: Our cloud-based solution allows for increased accessibility to all the software information including the critical billing and financial data. It also provides a great platform for small and large facilities to take advantage of our tech-enabled billing services. Cloud computing offers improved security compared to the security (or lack of security) seen in the average facility running a practice management or billing software hosted or managed in their own location.
Morrill: Although the "cloud" has been around for a long time, it has definitely become the technology buzzword over the last 3 years to 5 years. The main drivers for cloud-based software are convenience, disaster recovery, and decreased need for IT resources. There will always be a risk with on-site or "cloud" computing; however, due diligence with vendors, having an IT security/HIPAA plan, and properly training employees will go a long way in securing your business.
Orr: We have seen cloud computing move from a somewhat feared technology to an accepted and proven technology. The idea of having a server on premises requiring skilled IT staff, worrying about backups, security, office connectivity, etc can be overwhelming for many practice owners. By leveraging cloud-based systems, practice owners can avoid these hassles:
• When evaluating a system, be sure the transmission of your data between your clinic and the cloud is secured via SSL or other secure standards-based protocol.
• Inquire about the data center that will be storing your data and how are they secured both physically and electronically.
• Finally, ask how often your data is backed up, to where, and what options you have to gain access to your data in the event you wish to store a copy on premises or move to a different vendor.
Plymale: Cloud computing simply means letting the professionals worry about availability, security, and backups. If you work with a reputable vendor and the exchange of data is secured and encrypted, there should be less cause for concern than if you are doing it yourself. The biggest issue to focus on is making sure that you have a plan for what happens if you decide to part ways with your vendor.
Presement: We always caution our clients to ask this question. "Where is my data stored and what happens if we terminate our relationship." Security is not as much of a concern as accessibility. Simply put, someone else is in full control of your patient data, data that is your responsibility. And that someone else can turn the switch off in a heartbeat. Check carefully. If you were to leave your cloud-based EMR, what will they give you: access to the software to continue to look up old records, or simply your data dumped onto a memory key that is unusable?
Schenley: Cloud computing is definitely an option. There are still concerns about security, and many folks complain about availability of data and the overall slowness of a web-based EMR/PM. We like to keep patient records local in the office, and offer billing/PM in either option.
Stone: Security is less of a concern, but still an important consideration. Cloud computing will gain momentum in all aspects of our lives, so it will be an industry standard relatively soon.
RM: Do changes in the billing software industry reflect the changes currently being seen in health care, and if so, how might these changes impact the billing practices of clinics small and large?
Ali: As CMS and other bodies continue to mandate changes in billing practice, software companies must stay limber and provide clientele with the appropriate changes to keep them afloat. These changes also have large impacts on workflows and responsibility of clinic personnel regardless of the size of the clinic. The health care industry is a changing field, and we as software vendors and billers must be prepared to change with it.
Aviles: Yes. Practices are going to have to provide data regarding functional outcomes, and we of course have to facilitate that process for them. The benefit of having billing software is to make things easier, and this is just another opportunity for the software and therapists to show their worth.
Cassese: Yes. Some of the biggest changes in health care during the past 5 years have been in the deployment of more automation in both business and clinical processes. One example is the transition to electronic claims and remittance advices. Another is the implementation of electronic health records. Both improvements are designed to save time, reduce errors, and improve efficiency, while helping to improve patient care. Physical therapy software incorporates these features so clinics can take advantage of the same benefits.
De-Medonsa: Recent changes institutionalized EMR, added an order of magnitude more codes, and introduced an additional complexity level to the billing rules and audit sophistication. These changes require the clinics to upgrade their billing software to the industrial "payor level"—capable of leveling the playing ground with the payors.
Forbes: Yes, with the HITECH Act more providers are implementing an EHR system into their practices, which in turn has changed how the billing software industry is designing and integrating their programs. With the integration of these programs, the billing department is able to run more efficiently.
Gomez: Staying ahead of the changes in billing can be a real challenge for even the most informed clinic owner, especially over the next 2 years. We are about to experience major changes with the implementation of Functional Limitation Reporting (FLR) and penalties for not participating in PQRS. Current software should be tested and ready for FLR by July 1, 2013.
Greenwood: The billing software industry is always changing to reflect all of the changes in health care. It is a never-ending effort to give the clinic the tools they need to do battle with the insurance industry to get paid what they should.
Jannenga: Billing software has to change according to the current health care landscape. However, it's up to the software provider to ensure that new regulations and changes do not interrupt a clinic's workflow. Implementing new functionality without forethought is intrusive and eliminates the promised benefit of billing software.
Mackie: Consolidation of the billing software industry is a reflection of the increased complexity occurring in health care as a whole. As a result of this complexity, clinics of all sizes are selecting software partners able to stay abreast of the changes and use innovation to capitalize on efficiency opportunities.
McMullan: Yes, the billing software industry continues to provide functionality and automation to assist outpatient rehabilitation facilities in managing the ever-changing health care industry and regulatory requirements. Examples of this include the recent Multiple Procedure Payment Reduction (MPPR) of 50% scheduled for implementation April 1, 2013. Billing software solutions should be able to automatically apply this MPPR reduction to the appropriate billing codes and adjust the expected payment.
Morrill: The obvious change in the health care billing industry is shift in payor. High deductibles, increased patient co-pay, and co-insurance have moved more financial responsibility to the patient. Billing staffs now deal with more individuals with higher balances, which can sometimes be difficult in a slower economy. Software needs to continue to evolve in order to allow more automated ways for patients to pay bills and set up billing plans.
Orr: They need to have excellent documentation skills in place. In addition, they also need to have knowledge about updated CPT and Diagnosis codes and what each specific insurer requires. Clinics small and large need to be able to adapt to the growing changes in the billing industry.
Plymale: We are facing increased scrutiny and even more compressed payments than other industries. With caps, manual medical review, G-codes for functional progress reporting, PQRS, and MPPR, it's more important than ever to work with a company that knows the specific industry. We're seeing companies move away from general billing solutions to therapy specific.
Presement: The biggest challenge now is to maintain or even grow revenue. Good EMR software can assist with this in a number of ways including referral tracking, waiting list management, client fall-off reporting, appointment e-mail, and phone call notification and more.
Stone: The changes and security in how billing software can be accessed and utilized through the Internet are similar for all in health care. However, smaller clinics will have more options than a large hospital or hospital chain environment, as they usually host third-party applications on their own IT infrastructure and keep billing in-house.
RM: How does your billing software help a practice run more efficiently?
Ali: We like to deliver a highly specific solution to our clients. We do not believe in a one-size-fits-all mentality. Our software is designed specifically for the rehabilitation industry, and all of the workflows from the front desk, to the clinicians, to the billers, and management are designed specifically for the industry. The entire suite is delivered on an easy to use, fully integrated, web interface.
Aviles: You get software to manage data. The program's reporting capabilities are the best way a clinic has to check the productivity of the clinic and the software's reliability. Reliable and valid reports provide confidence that can literally grow a practice. Crunching data manually is labor and time intensive.
Cassese: It fully integrates billing with scheduling and documentation that allows you to reach the efficiency and cost savings benefits mentioned previously: It saves time (only need to enter data once), improves your ability to analyze your business (through integrated reports), saves money (fewer errors, speed of claims processing and collections).
De-Medonsa: An efficiently running practice benefits in three important ways: first, it has raving patients who make referrals due to better outcomes. Next, it has better performing and more satisfied staff because of better teamwork. Finally, its billing processes result in faster and higher payments. Our billing software helps practices achieve these three objectives.
Forbes: The software helps office personnel keep the office running smoothly and organized with improved appointment scheduling, patient flow, and reporting. Electronic billing with built-in clearinghouse integration simplifies the billing and collections process. In a nutshell, it allows the front office to communicate with the back office and vice versa.
Gomez: Businesses should be keenly aware of the direct impact their software decision will have on their business, especially their efficiency. Complicated software directly translates to inefficiency, which means more time spent on the computer and less time with patients. Software should ultimately make the therapist and clinic more efficient, thus allowing the therapist to better treat patients and the owner/administrator to easily manage and hopefully grow their business.
Greenwood: Our billing software is very powerful, offering a vast array of tools to make sure you get paid. Services can be entered just by completing a SOAP note. Bills go out on the approved 5010 version of the 837 electronic billing format. We have a large quantity of billing reports and an industry exclusive Insurance Follow-up Center that helps automate insurance collections. Then, payments are automatically entered using the industry standard 5010 version of the 835 electronic reimbursement format. We have been delivering billing software for 25 years and have features that are unrivaled by anyone in the industry.
Jannenga: While billing is a very important part of a clinic's day-to-day operations, it's only one piece. A billing software, particularly an integrated billing software, will help clinics run more efficiently by having a complete patient record and supporting documentation flow directly into the billing component.
Mackie: Our company maintains a laser focus on the time required for scheduling, charge entry, electronic documentation and billing. We also recently released a scheduling component that automatically creates the therapy schedule based on preferred treatment time, available staff, documentation, PPS assessment requirements, and other factors.
McMullan: Our billing solution delivers the unique advantages of both dramatic increases in efficiency and significant improvement in financial performance. We accomplish this through our automation, billing and payor expertise, and our tech-enabled services. Our automation allows the software to eliminate all of the high volume manual tasks that exist in billing process, while avoiding the data errors that can occur through manual entry. Our billing and payor expertise helps drive cleaner claims and faster payments; achieving over 95% collections rating of collectible charges with 65% of our claims within the 0-30 day window. Finally, our tech-enabled services offer the most unique advantage of all. With our billing services, we can provide some or all of the billing services a facility requires for whatever length of time is necessary, and we do this on the same billing software installed in their facility. The huge advantage of that is, if a facility decides to start doing their own billing, they keep using the same software. We simply transition our resources away and the facility staff seamlessly steps in and takes over.
Morrill: Our software is designed to improve and automate workflow processes and simplify the process of investigating non-payments. As a practicing physical therapist, it is clear that we are seeing extraordinary changes in reimbursement and how we deliver services. Practices that use great software effectively will be able to make better growth decisions that impact both clinical and financial bottom lines.
Orr: Increased productivity via a reduction in paperwork and higher level of organization. Specifically, this is accomplished via utilizing an EMR's therapy report templates, integrated scheduling and billing, and the presence of all patient records in one secure, easily accessible system.
Plymale: A good billing system should provide proactive notification of potential issues and help you quickly identify exceptions and make it easy to manage those exceptions. Having it integrated with documentation and scheduling helps eliminate a lot of the manual labor and the attendant errors. A good business intelligence and task management platform will help you find issues, distribute work, and hold your staff accountable.
Presement: Basically, we want to supply as much information as possible and automate where we can, giving the user time to react to information instead of spending their time gathering information. For instance, automated appointment reminders, the production of patient fall-off reports, ticklers for broken payment promises, and the automated management of a waiting list are examples of tasks that can easily be computerized giving admin staff time to participate more directly in revenue and cash-flow generating activities.
Schenley: We are more about EMR and Patient Charting. We stress SOAP Notes that are easy and fast, with portability on iPads and Android Pads. We help the PT get the job done with the greatest efficiency and time savings. Then we create an Electronic Superbill for the billing team, or for integration with our Billing/PM/.
Stone: Our software provides interoperability to an established billing system with components that collect clinical outcomes and business intelligence specifically for outpatient PT, OT, and SLP.
RM: How important is it for billing software to operate on multiple operating systems, and across multiple platforms?
Ali: Handcuffing clients to a specific hardware not only handicaps the users, but limits the software as well. We live in an era where consumers have choices and should have the right to choose.
Aviles: It's vital that we be as accessible as possible to our clients. That means more than just by platform (MAC, Windows). Accessibility is a matter of time and device as well. To write notes on your phone at an airport while waiting for luggage; it's just become something expected of a program.
Cassese: Billing software needs to embrace both business process and technological change. As operating systems are updated/changed and new access platforms are introduced, the software has to adapt. People want the ability to access their data and run their software from multiple device types, ie, laptop, tablet, smart phone, workstation, and from any location using Internet access.
De-Medonsa: It is very important for billing software to run under every common browser and on every common hardware—the billing system must take advantage of every newly introduced hardware and software and not be limited by them.
Forbes: It is the main advantage of a cloud-based system. By utilizing a browser-based interface, multiple devices equipped with various operating systems are able to access the system by simply using their Internet browser. This simplifies the purchasing decisions of a practice especially when their users have different computing preferences.
Gomez: Most businesses use Windows-based computers, so naturally you would expect most clinic management software will be Windows based. But with cloud computing, software providers should be able to provide options to users so they can access their data regardless of the platform they use.
Greenwood: It is always easier if any given clinic can stay on a single operating system. There is less to learn and less to support so a single operating system will always be cheaper. It can be very important to span platforms. For example, you may want to connect up a tablet computer for documentation or some other sort of device when you are not in your clinic. But don't let the tail wag the dog so to speak. You must purchase the equipment you need based on a needs study of your specific situation and not purchase equipment or be cloud-based simply because it is the new "in-thing" or "fad."
Jannenga: It is imperative for rehab professionals to select a billing software that works on the devices and operating systems they use within their clinic and at home. A web-based billing software should offer administrators and clinicians the freedom to work from any location.
Mackie: The primary motivations behind achieving compatibility on multiple systems include decreasing health care IT budgets and increasing mobility. As providers evaluate solutions to accomplish both, tablets are emerging as the front runner, since they deliver convenience at the point of care and, in turn, positively impact productivity.
McMullan: In order to provide the greatest level of accessibility and flexibility, it is crucial that the billing software support and operate on a wide variety of operating systems. This also allows for a wide variety of deployment models across multiple platforms. In addition, this allows outpatient rehabilitation facilities to have access to critical business applications and information that run their business, and that are available at all times from any location.
Morrill: I think there will always be some discussion on operating platforms. We have taken a new approach, which is to develop software that fits the task and the technology device. We feel that we can design specialized apps and software that improves the end user experience. Billers may have a difficult time using an iPad to bill clients, BUT a smartphone is a great device to check a schedule.
Orr: Several factors are impacting this requirement. Over the past several years, we have seen the migration from 32 bit operating systems to 64 bit operating systems along with the explosion of mobile tablet devices. Still, many of these older 32 bit systems are in use today. Furthermore, as we see more back office operations performed off-site or while telecommuting, users may expect to use their personal laptops such as a MacBook Pro to perform billing operations. On a similar note, mobility has become increasingly important in the health care industry as more providers perform data entry at the point of care.
From this, we see there are a myriad of operating systems currently in use from Windows XP, Windows 8 64 bit, Mac OS X, iPad iOS6, and Android, to name a few, all of which users expect their software to support. "In the cloud" browser based systems such as ClinicSource provide this cross platform compatibility users have come to expect.
Plymale: This actually seems like the least important place for multiple platform support. Therapists want their software available on tablets to access at the point of care, but it's unimportant for billing. It seems most critical to focus on performance and capabilities at this point. It is important that the system be accessible from any location, but not from any device.
Presement: Quite simply, the more platforms you cover, the more software you will sell. Portability is becoming increasingly key as is remote access to your data. EMR software not able to deliver either of these will simply not be able to keep up with the times.
Stone: Since there is so much disparity among the various platforms and operating systems just in one organization, interoperability is the most important consideration for a speedy and successful implementation.
Compiled by Brittan West, associate editor