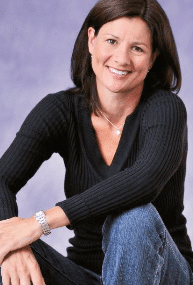 In today's health care environment,
the insurance carrier is top dog. It is the company's definition of health and medical necessity that determines who "qualifies" for a given
treatment or type of mobility equipment.
It appears our health care system fails to
recognize that the World Health Organization,
in 2001, overhauled the definition of
health from merely "the absence of disease"
to include the relationship of the following
elements: body structures and functions,
activity, participation, personal factors, and
environment (physical and social).
If you are employed as a clinician in the
United States, you are most likely under tremendous
pressure to acquiesce to the status
quo of the top-down, paternalistic style of
the medical model. Inherent in our medical
model is the sense that clients are passive
recipients of care, and that the health care
professional—or rather the insurance company—
is at the top of the food chain. There
is a special brand of pressure exerted by insurance
companies on working therapists, a
type of pressure I call "status quo pressure."
Telltale symptoms of this pressure that can
affect therapists include professional apathy,
lack of empathy toward clients (judgment),
frustration with seemingly arbitrary, authoritative,
and bureaucratic rules that create
excessive paperwork, decreased length of
stays, and productivity pressures. If you are
courageous enough to identify any of these
symptoms in yourself, you probably are an
empowering, client-centered clinician, and
maybe even an advocate.
You are reading this publication because
you value professional development. You
take time to think critically about your skills
and the system within which you work. You
are informed, and therefore, when you run
across health care policies, rules, or guidelines
that appear short-sighted, limiting, or
even ridiculous, they probably are. But that is
"policy," and we were taught to follow policy.
However, what if you had the ability to help make positive policy change for the clients with whom you work, or for your profession—every day? What would it feel like to have the chance to speak your mind? Our "system" does not foster the questioning of its rules. No system does. But people do it all the time. Reviewing your situation with the willingness to even minimally challenge the status quo makes for an extraordinary professional. Nothing amazing happens in the world, or at your place of employment, without people who are willing to challenge the status quo. With this in mind, you may have only two choices: one is to be a sheep walker, fit in, follow, keep your head down, be nice at any expense and don't make waves or speak out, and do not challenge the status quo. The other choice is to take a stand supported by action.
Keep in mind, most of us have been "managed" the majority of our academic and professional lives. The concept of management emerged with industrialization to administer, focus on the system, accept the status quo, and maintain. Paradoxically, to be amazing and lead a project or lead people, one must foster innovation, focus on people, and inspire trust. A leader cannot mandate someone to follow, but rather they must earn the trust of others.
I'd like to suggest you make the choice to stick up for something you believe in. If you believe that Americans have the right to independence and freedom to participate in the lives they choose, and that some insurance guidelines and policies limit the opportunity for independence and empowerment, how do you voice that thought? For example, Medicare's "in the home" language regarding wheelchairs has been interpreted to mean that a wheelchair is to be used only in the home. This policy language, in effect, condemns people who use wheelchairs to "house arrest." In the prison system, one of the worst punishments is solitary confinement, but our "system" continues to follow misinterpreted language that severely limits many Americans who use wheelchairs.
When you become aware of a policy, rule, or guideline that conflicts with your professional and—hopefully—personal ethics, do something. Really, it won't kill you.
One way to support your convictions with purposeful action is to get behind the UsersFirst Movement. UsersFirst is a nonprofit, consumer organization that strives to improve laws and insurance practices so appropriate wheelchairs and other devices are available for people to live the lives they choose.
You can help make the UsersFirst collective voice stronger—every day. Download the UsersFirst Mobile Registration Form to your mobile device at http://signup. usersfirst.org. With the registration form at your fingertips, you can offer registration to consumers and advocates every day.
In the words of a lobbyist at a recent disability rights gathering at the Tennessee capitol, "Grassroots can overcome large campaign contributors, your stories drive policy." Together, you, your colleagues, and consumers are a strong voice. A united voice is a strong voice, and together we make a difference.
To read about some of UsersFirst's recent successes and follow its activities, go to www.usersfirst.org and www.facebook.com/UsersFirstAlliance. RM
—Ann Eubank, LMSW, OTR/L, ATP, CAPS
For more information, contact [email protected]allied360.com.