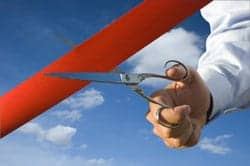 On November 7, Walton Community Services is scheduled to hold a community open house 3:00 to 5:00 pm EST in celebration of the grand opening of its 15th accessible/affordable housing community Walton Legacy, for individuals with disabilities living in the Central Savannah River Area (CSRA). A ribbon cutting ceremony is slated for 4 pm.
The housing community, according to a Walton Foundation for Independence news release, offers 11 fully accessible units and one manager unit. Wider doorways, roll-in showers, and accessible kitchens are some of the key features provided as well.
Walton Legacy also represents the first Walton Community designed to meet green housing standards as determined by Enterprise Green Communities, an independent program intended to certify green building practices for affordable, multifamily housing developers.
To meet these standards, Walton Legacy provides a variety of features including water conservation plumbing and irrigation systems, Energy Star Version 3 and high efficiency units, as well as low VOC paints and formaldehyde-free cabinetry.
The new residential community, the release notes, is located in South Augusta and is part of a neighborhood revitalization effort led by Augusta-Richmond County and others. Walton Community Services was invited to join these organizations as a community partner. Walton Legacy received funding through an 811 Capital Advance through the US Department of Housing and Urban Development and through HOME funding from the Augusta-Richmond County Housing & Community Development Department.
In the release, Beth Miller, vice president of Walton Community Services, states that, "Through this partnership, not only are we moving a step forward in transforming the CSRA into a preferred community for persons with disabilities, but we are helping improve the community at large."
The release designates Joe Jackson, commissioner, as instrumental in obtaining HOME funding for the project, "My objective throughout my career as a commissioner has been to help our neighbors in South Augusta, one rooftop at a time. This unique partnership joins our many other ongoing neighborhood projects to help ensure the revitalization of this important area in our city."
The release also notes that four of the apartments are dedicated to serving a Medicaid grant known as Money Follows the Person. The grant is managed locally by Walton Options for Independent Living and is designed to assist individuals with disabilities and chronic conditions in transitioning from long-term care in an institutional setting to independent living.
Source: Walton Foundation for Independence