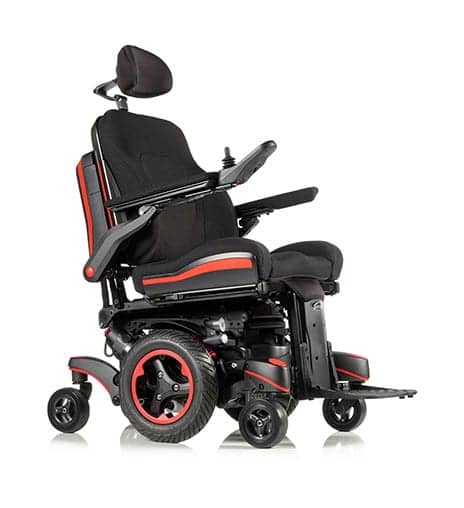 Sunrise Medical, Fresno, Calif, announces the launch of the new QUICKIE Q700 M SEDEO ERGO mid-wheel drive power wheelchair, designed to deliver intelligent seating for more complex mobility, seating, and positioning needs.
"Years of research and development, listening to our customers and clinicians, and rigorous testing went into this product, and it shows," says Jeff Rogers, Sunrise Medical Senior Product Manager, Power Wheelchairs, in a media release. "With the new exciting features now available on the Q700 M SEDEO ERGO, we took the opportunity to improve some of the things our customers have come to know and love."
An all-new feature of the of the Q700 M SEDEO ERGO is the SWITCH-IT Remote Seating mobile app, which is compatible with Android and Apple iOS devices. The Remote Seating app was developed to track key seating positions as well as the duration of these positions, allowing the client to monitor their pressure relief progress and securely share the data with their caregiver network.
The SEDEO ERGO also features a deep contour back to provide additional support as well as help the individual maintain good posture and pelvic positioning. For the client's convenience, six programmable positions can be accessed with the touch of a button via the QUICKIE patented assignable buttons technology.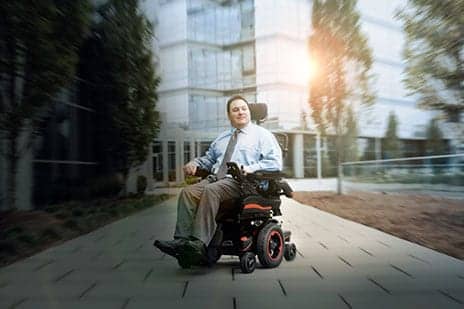 The Link-It Mounting System, designed to enable input devices to be mounted wherever the client can best access them, is also available.
Central to the new high-performance base is QUICKIE's SpiderTrac 2.0 suspension with patented anti-pitch system, built to deliver excellent outdoor performance and smooth curb climbing. All Q700 M bases will have occupied transit tie-down brackets as standard.
As the premier power seating system, the Q700 M SEDEO ERGO's superior drive performance, patented Biometric Repositioning, C-Me 12-inch seat elevate, power recline with anti-shear, advanced mechanics, and electronic options enhance the user's comfort and create the ultimate experience, according to Sunrise Medical in the release.
For more information, visit Sunrise Medical.
[Source: Sunrise Medical]