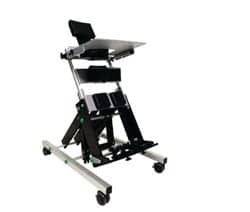 A multi-positioning standing frame is available through Patterson Medical, Warrenville, Ill. The Jenx LT Range Multi-Positioning Standing Frame is designed to accommodate homes with restricted living space or situations in which are is shared between different locations.
The frame is designed to be lightweight and folds flat. The company notes that all LT frames include a pair of knee pads, a hip pad with support belt, and a chest pad with support belt. Positioning adjustments are intended to allow for prone or supine usage. Patterson Medical reports that for minimum safe configurations, users can purchase sandals.
Additionally, to use the supine position, users must purchase a head support and knee straps, sold separately according to the company website.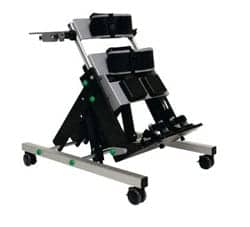 For more information, visit www.pattersonmedical.com.
[Source: Patterson Medical]