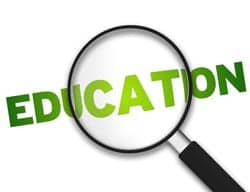 The Rehabilitation Institute of Chicago (RIC) will host an pediatric gait analysis course set for December 12 to 14. According to a recent brochure, the "Pediatric Gait Analysis: A Segmental Kinematic Approach to Orthotic Management" course is intended primarily for pediatric physical therapists and orthotists.
The course is designed to outline new approaches to the observation and analysis of normal standing, stepping and gait, and the management of gait disorders. The brochure notes that the course will also provide an overview of the biomechanics of normal gait and the pathological gaits of disabling conditions, referencing orthotic management.
The course is also scheduled to place an emphasis on patient cases, focusing on cerebral palsy (CP), myelomenigocoele, and other neurological conditions. RIC notes that attendees will learn about the aims of orthotic management and how to achieve these aims through the biomechanics of ankle foot orthoses; the influence of footwear; varieties of "AFO footwear combination" design; refining, aligning and tuning "AFO footwear combination" design in order to enhance gait; and the use of video examples.
The brochure reports that participants will have completed a variety of objects upon the course completion, including describing kinematic analysis of the divisions of the normal gait cycle with equal emphasis on movements of the joints and movements of the segments relative to the vertical, integrating tuning concepts with patient case examples, and distinguishing the assessments required to determine the optimum sagittal angle of the ankle in an AFO and demonstrate the use of a clinical algorithm.
To view the full course brochure, click here.
[Source: RIC]