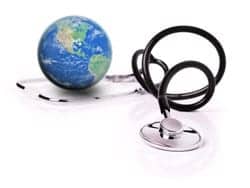 The reported occurrence of multiple sclerosis (MS) has seen a global elevation of nearly 10%, impacting up to an estimated 2.3 million people, according to the Atlas of MS 2013.
A news release from the Multiple Sclerosis International Federation (MSIF) states that the report is available both as a printed report and as a website.
In addition to a greater prevalence of MS patients globally than previously estimated, the Atlas also notes that in low-income countries, there is no government funding for drugs to treat MS. The report states in contrast to low-income countries, disease-modifying therapies for MS are partly or fully funded by 96% of high-income countries. However, funding drops to zero in low-income countries, according to the release.
The results of the Atlas indicate that the estimated number of MS patients globally has been heightened to 2.3 million. It also reportedly confirms that women are twice as likely to have MS as men. However, the Atlas also states that in some countries women are three times as likely to have MS.
The results also suggest that up to 5% of MS patients develop the disease prior to age 18. The new Atlas also offers data about the prevalence of MS in children.
In spite of these statistics, the report does state that a large increase has been seen in medical personnel who are able to diagnose and assist patients in managing their MS. The provision of MRI machines to carry out scans has also doubled in emerging countries. Specifically, the Atlas shows that the number of neurologists worldwide has increased by 30% and the provision of MRI machines has doubled in the past 5 years in emerging countries.
In the release, Peer Baneke, CEO of MSIF, states that the new Atlas of MS provides, "a clearer picture of where the gaps are and where improvements have been made in the battle to diagnose and treat this debilitating disease."
"Capturing the enormity of the global impact of MS clearly and accurately is essential if we are to improve management of the disease and reduce disability," adds Alan Thompson, director of the Institute of Neurology in London and chairman of MSIF's International Medical and Scientific Board.
Ultimately, the release says, the Atlas of MS 2013 calls for policy makers, health professionals, and MS organizations to use this data to ensure that improved diagnosis, treatment, information, and resources are available to all regardless of location.
[Source: MSIF]