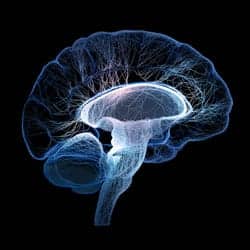 A clinical article suggests that adherence to the "Guidelines for Management for Management of Severe Traumatic Brain Injury" published in 1986 led to a reduction of mortalities in hospitalized traumatic brain injury (TBI) patients in New York State between the years of 2001 and 2009.
A news release from the Journal of Neurosurgery Publishing Group reports that data was taken from 22 trauma centers in New York State and studied by Weill Cornell Medical College researchers, the Brain Trauma Foundation, Jamaica Hospital Medical Center New York, and Oregon Health & Science University in Portland, Ore. Adherence to the guidelines aligns, researchers say, aligns with mortality reduction seen in trauma centers. The findings resonated particularly in guideline recommendations regarding the monitoring of brain pressure and management of brain perfusion pressure.
In order to track the Guidelines' effectiveness in reducing severe TBI mortalities, Linda inda M. Gerber, PhD, Ya-Lin Chiu, MS, Nancy Carney, PhD, Roger Härtl, MD, and Jamshid Ghajar, MD, PhD, reportedly assessed data from the TBI-trac, an online Internet database set up by the Brain Trauma Foundation. Data was examined from the years 2001 and 2009 and a focus was placed on trends in adherence to the Guidelines over time. The researchers evaluated trends by examining data on intracranial pressure monitoring use of use of steroid medications, nutritional intake, treatment thresholds for cerebral perfusion pressure and intracranial hypertension, presence of systemic hypotension, and treatment of intracranial hypertension within the first 1 or 2 days of hospitalization. According to the release, the researchers also investigated changes in the rate of case fatalities within the first 2 weeks post-TBI.
The researchers reported a significant reduction in the case-fatality rate from 22% to 13% during a 9-year period. The study also revealed that adherence to the Guidelines increased over time, with use of intracranial pressure monitoring rising from 56% to 75%, adherence to recommended cerebral perfusion pressure treatment thresholds increasing from 15% to 48%, an elevation of support for recommendations on nutrition from 41% to 50%, and the proportion of patients with elevated intracranial pressure decreasing from 42% to 29%.
Rates of intracranial hypertension and mortality in patients with severe TBI decrease significantly during the 9-year period, researchers say, reflecting the increased monitoring of intracranial pressure and management of cerebral perfusion pressure.
Source: Journal of Neurosurgery Publishing Group