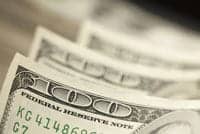 A 3-year award designed to support the study of hormone differences in the development of multiple sclerosis (MS) was recently presented to Riley Bove, MD, a Fellow at Brigham and Women's Hospital, Harvard Medical School, during the American Academy of Neurology's 65th Annual Meeting in San Diego. The $225,000 in funding is through the American Brain Foundation and the National Multiple Sclerosis Society Clinician-Scientist Development Award.
The awarded fellowship was presented to Bove for her work investigating the differences exhibited by men and women in their risk of developing MS, as well as differences in their course of the disease.
If the study findings indicate sex hormones influence MS disease risk, "then this may point to promising avenues for treatment," Bove says.
A news release from the American Academy of Neurology (AAN) notes that the 3-year award will carry an annual salary of $75,000 per year and is intended to encourage MS clinical research with the goal of providing better treatment, prevention, or cure of the disease.
[Source: AAN]