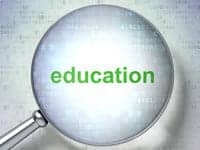 The University of Southern California (USC) and Neuro Orthopaedic Institute (NOI) continuing education "Explain Pain" course, open to all professionals working with patients or clients in acute and chronic pain and stress states, is scheduled to be held in a variety of international locations beginning April 12. The course, which is co-sponsored with the Neuro Orthopaedic Institute (NOI) and based on the book of the same name authored by David Butler and Lorimer Moseley, is intended to assist attendees in understanding how the pain system works when there are injured tissues and nerves, and what happens to the brain in relation to pain experiences.
USC notes that the 2-day course aims to educate attendees about the core pain management skills of neuroscience education and also in expanding the clinical framework of rehabilitation through the paradigms of neuromatrix and pain mechanisms. The course is also designed to outline biologically based pain management skills under a framework of the sciences of clinical reasoning and evidence from clinical trials, neurobiology, and education research. As well, the course is designed to stimulate an urgent reappraisal of current thinking in rehabilitation, with benefits for all stakeholders in clinical outcomes including the patient, therapists, referrer, and the payor.
The course is open to physical therapists, occupational therapists, doctors, psychologists, and rehabilitation counselors.
For more information about course locations and other NOI courses, click here.
[Source: USC Division of Biokinesiology and Physical Therapy]