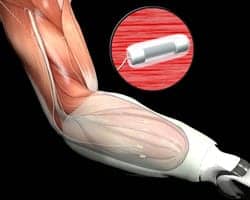 Anurag Purwar, PhD, research associate professor, department of medical engineering at Stony Brook University, has developed a mobility solution engineered to assist individuals with disabilities and older adults in sitting, standing, and walking. According to a Stony Brook news release, Purwar used his machine design background to develop the concept of a portable, compact, multifunctional mobility assist device intended to assist users in standing, sitting, and walking independently while supported only by the device.
The release notes that the device's design mirrors a walker and features support bars, a pelvic harness, and novel linkage controlled by the user with a remote to mimic the natural standing motion of the human body.
The device's inception reportedly stems from a friend's request and preliminary research conducted by Purwar, which indicates, "Today, in the United States, there are more than two million people over the age of 64 who find it difficult to rise from a chair without assistance. Biomechanically, sitting, and standing involve complex movements that require muscle strength great than other activities daily life," Purwar explains.
The device may also assist in protecting patients and caregivers against falls and back injuries, Purwar adds.
The release reports that the SUNY Research Foundation has funded the next stage of development for the device with a $50,000 Technology Accelerator Fund award. Stony Brook adds that the Strategic Partnership for Industrial Resurgence program (SPIR) at Stony Brook University and the Center for Biotechnology at Stony Brook University have also pledged to support development.
Diane Fabel, director of operations, the Center for Biotechnology, Stony Brook, articulates the organization's excitement regarding the collaboration and providing support to help bring the device to the market. "It is a win-win situation for everyone involved but especially patients and the local economy."
In addition, Purwar reportedly plans to continue testing the device in real-life settings with older adults, veterans with disabilities, and caregivers in the hope that its final prototype will be commercialized within the next 2 years. The release also notes that Purwar is currently working with Biodex Medical Systems as a potential commercialization partner.
[Photo Credit: Stony Brook University]
[Source: Stony Brook University]