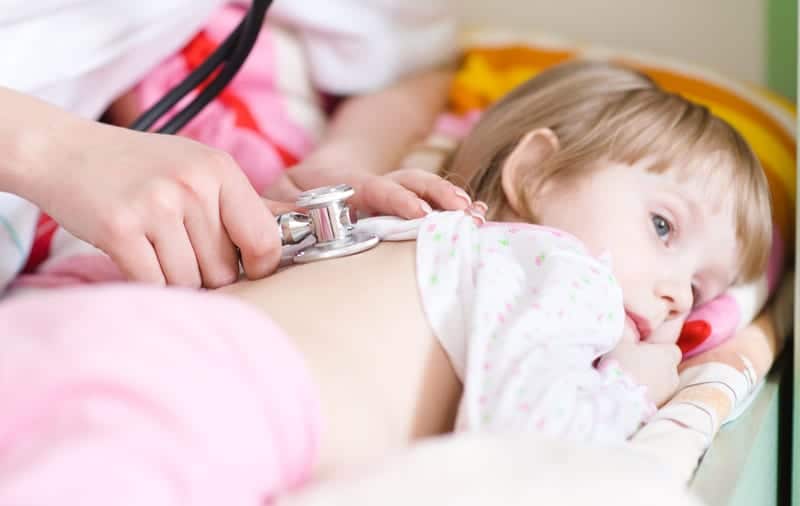 By Frank Long, Editorial Director
"This is a much more fearsome virus than we perceived, perhaps…"

—Scott Gottlieb, MD, former commissioner, U.S. Food and Drug Administration.
In the United States only 2% of the COVID-19 confirmed cases occurred among individuals younger than 18 years of age. Nonetheless, very young children are at risk for COVID-19 and the CDC suggests healthcare providers to maintain a high index of suspicion for the disease in this group. And now Kawasaki disease is being investigated for its suspicious association with COVID-19.
What is Kawasaki Disease?
A condition primarily found among children, Kawasaki disease is characterized by inflammation in the body's medium-sized arteries. Severe cases can cause long-lasting damage to a child's heart. The disease's early symptoms include high fever and swollen lymph nodes in the neck, but the more visible signs include body rashes, and red swollen skin on the hands and feet that may be peeling.
Perhaps the earliest case report occurred near the end of March when a 6-month-old female in Northern California was treated for Kawasaki disease, presenting with the typical signs of fever, rash, and swelling. That infant was also tested for COVID-19, which yielded a positive result. While the child's Kawasaki symptoms were unmistakable, the COVID-19 symptoms were nearly unnoticed.
Kawasaki + COVID-19 in New York City
At least 15 children were recently treated in New York City hospitals for Kawasaki-like inflammation, 10 of whom either tested positive for the COVID-19 or had blood antibodies that suggested they had previously contracted the disease, according to a May 4 announcement from the New York City Health Department.
Oxiris Barbot, MD, New York City Commissioner of Health, says that while the relationship between COVID-19 and Kawasaki disease is not yet defined, providers should contact them immediately if they see patients who meet the criteria they've outlined, according to an article published by Time.
The relationship between Kawasaki disease and COVID-19 is yet to be fully understood if, in fact, one exists.
Not a Shock
Veena Goel Jones, MD, pediatric hospitalist at Sutter Health, Palo Alto, Calif, who treated the 6-month-old female who tested positive for COVID-19, says parents who notice anything suspicious about their children should take the usual measure of consulting a physician.
While scientists are still attempting to prove a connection between SARS-CoV-2 and Kawasaki disease, Jones observes, "I wouldn't say that would be shocking to us."
Roshni Mathew, MD, a pediatric infection disease physician at Lucile Packard Chidren's Hospital, Stanford, Calif, told Time that one prevailing clinical thought points to Kawasaki disease acting as a post-infectious trigger that puts the immune system into overdrive. While Jones says doctors may not fully understand what is happening with COVID-19 complications, she adds that there is no reason to panic.
"Some of these things are coming to the surface and becoming more prominent, but it is still extremely uncommon," Mathew says.