Burke Rehabilitation Hospital and Montefiore Department of Rehabilitation Medicine announce the launch of a new Outpatient Physician Practice.
Housed in a classic building adorned with artwork that provides therapeutic benefits, the multidisciplinary practice synthesizes the latest treatment technologies in a healing environment, to optimize the patient experience.
The facility has 11 practice rooms, with onsite capability for procedures such as epidurals and joint injections, ultrasound and EMG diagnosis, as well as advanced medical and therapeutic treatments. The practice's physicians specialize in a wide variety of conditions, including stroke, spinal cord injury, brain injury/concussion, cardiac disease, pulmonary disease, orthopedic surgery, amputations, musculoskeletal disorders, chronic pain, dementia and arthritis. Collaborating in multidisciplinary teams, the Outpatient Physician Practice oversees individualized care plans to help patients maximize their recovery and achieve wellness goals.
The Outpatient Physician Practice was officially opened during a recent ribbon-cutting ceremony.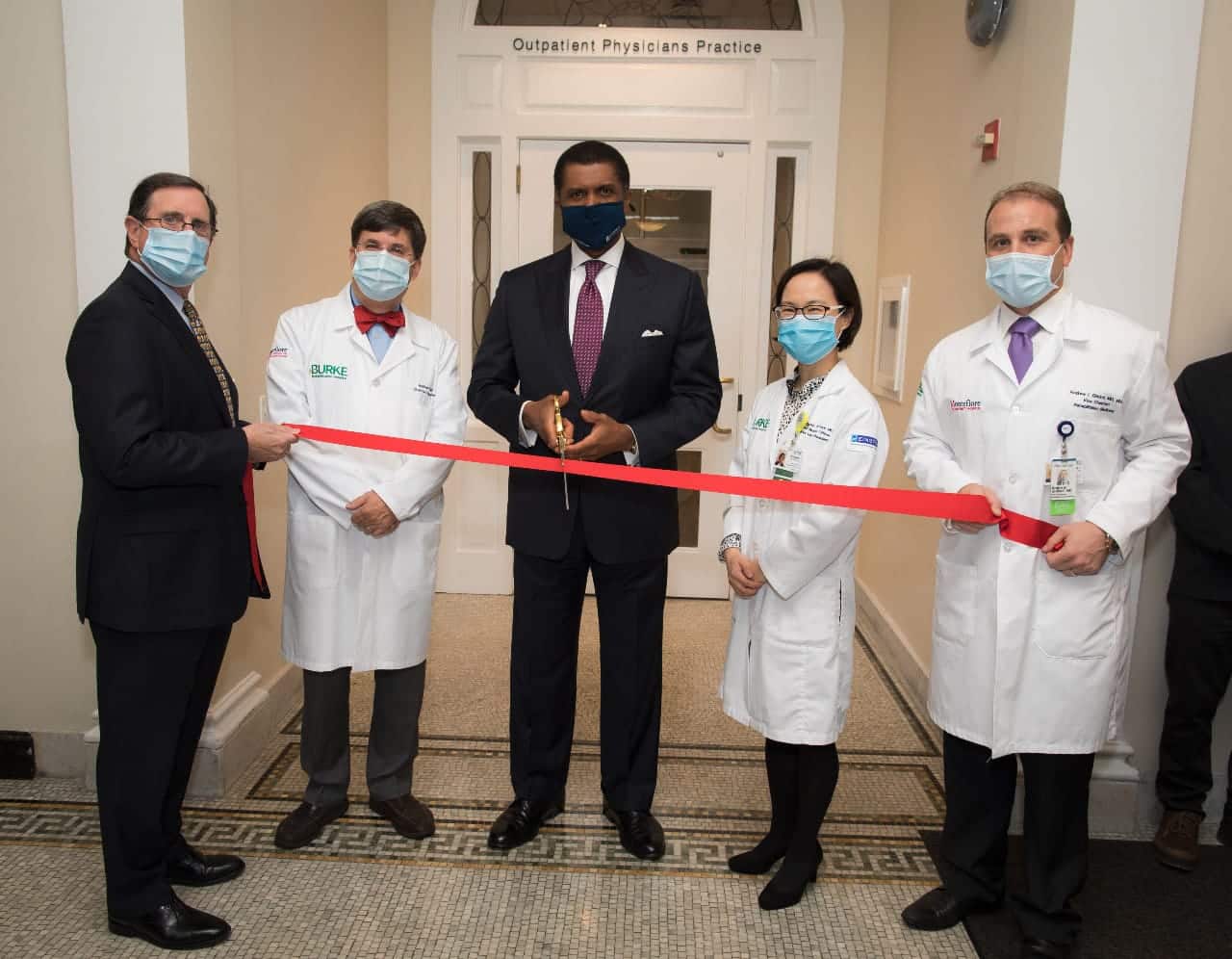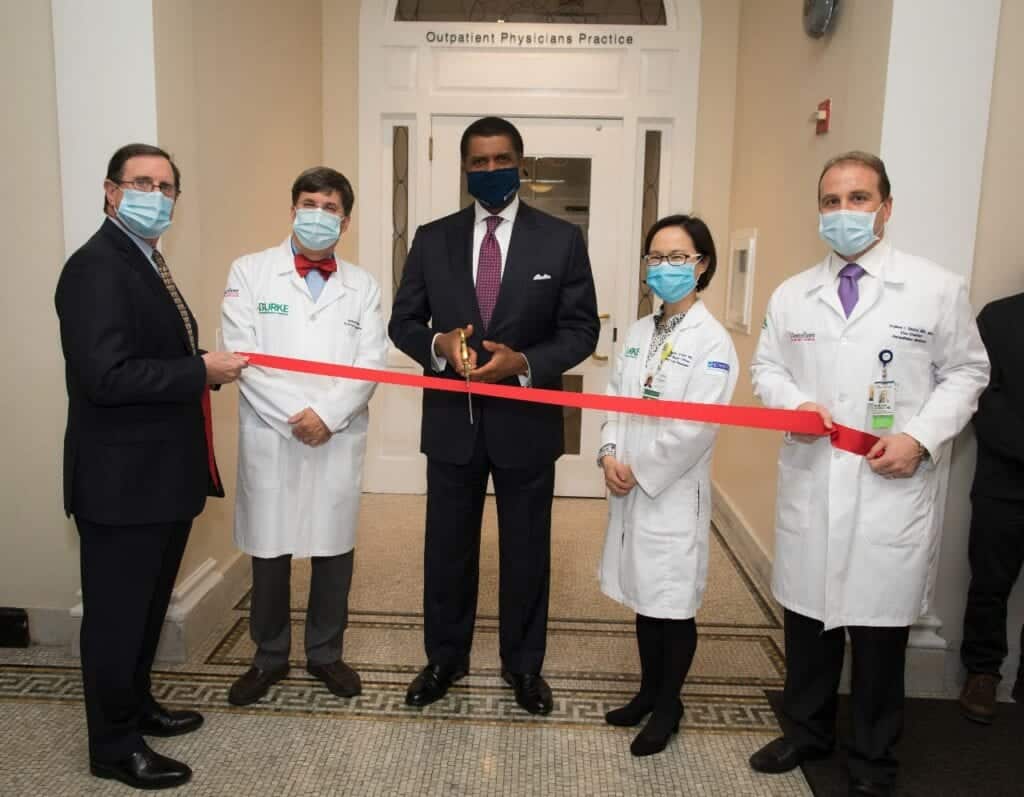 "The expanded Outpatient Physician Practice gives us a new opportunity to support patients and their families during every step of their journey to recovery, which is the cornerstone of our mission. This elegant building clearly enhances the patient experience, allowing our physicians and therapists to provide the highest level of care across a broad range of disciplines."

— Burke President and CEO Jeffrey Menkes
The Outpatient Physician Practice offers continued care for patients who have completed an inpatient stay at Burke or another post-acute rehabilitation hospital, as well as for members of the community needing outpatient rehabilitation services for symptoms of a chronic condition or injury. 
"We are proud to offer this outstanding medical resource to the community, with a group of the finest specialists in neurology, pulmonology, cardiac rehabilitation, sports medicine, orthopedics and spinal pain intervention gathered in one location to facilitate healing in a unique setting." 

— Matthew N. Bartels, MD, MPH
Angel Herrera, Director of Business & Clinical Affairs for Montefiore Rehabilitation Medicine, serves as director of Burke's Outpatient Physician Practice. With patient safety always a priority at Burke, the Outpatient Physician Practice follows all recommended Centers for Disease Control and Prevention (CDC) and New York State Department of Health guidelines relating to the COVID-19 pandemic.