Ekso Bionics Holdings Inc announces it has received 501(k) clearance from the U.S. Food and Drug Administration (FDA) to market its EksoNR robotic exoskeleton for use with patients with acquired brain injury (ABI).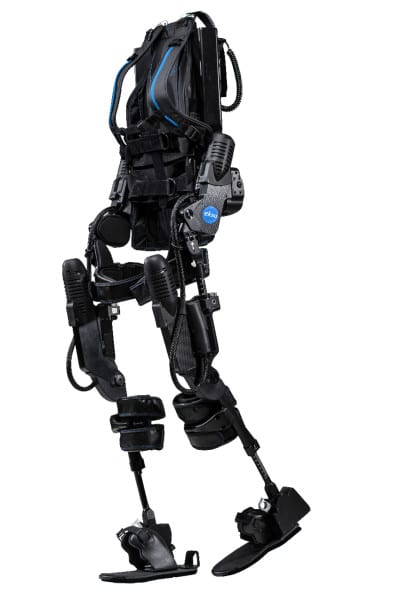 EksoNR is reportedly the first exoskeleton device to receive FDA clearance for rehabilitation use with ABI. It was previously cleared by the FDA for stroke and spinal cord injury rehabilitation in 2016.
Related Content:
Ekso Bionics Unveils the EksoNR Neurorehabilitation Device
Post Acute Medical Expands Exoskeleton Rehab with New EksoNR Devices
EksoGT Users Have Walked Around the World Twice, Company Estimates
ABI is comprised of both traumatic (TBI) and non-traumatic (n-TBI) brain injury causes. TBI includes severe head injuries and concussions, while n-TBI includes a broader subset of conditions, such as stroke, aneurysms, brain tumors, anoxia, degenerative and metabolic conditions, infections, and surgical injuries, among others, according to a media release from Ekso Biokics.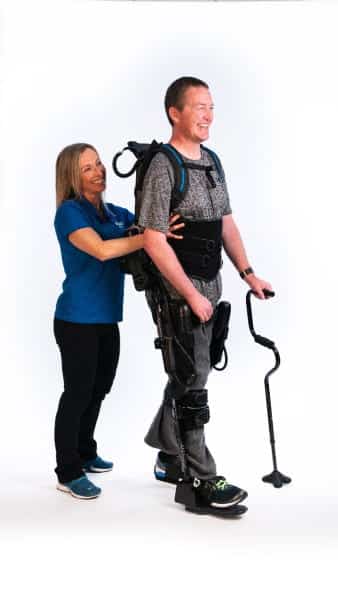 "With the expanded indications to include the broad category of acquired brain injuries, the EksoNR has the potential to mobilize significantly more patients and improve patient recovery. Based on their experience with EksoNR, customers at leading rehabilitation centers have acknowledged the benefits our technology can offer during recovery from brain injuries. We are excited to see the device used more widely in neurorehabilitation."

— Jack Peurach, CEO and president of Ekso Bionics
[Source(s): Ekso Bionics, Globe Newswire]