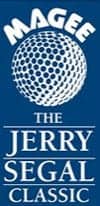 Magee Rehabilitation Hospital reports that the Jerry Segal Classic, an annual golf event designed to benefit the hospital's patients, is slated for September 20. The Classic is scheduled to be held at The ACE Club and Green Valley country Club, Lafayette Hill, Pa.
Magee notes that during the past 24 years, the Classic has raised more than $11 million for programs and services designed to support patients and their families during the time at the hospital. The Classic is organized by the Friends of Jerry Segal.
Jerry Segal, founder of the Jerry Segal Classic and former Magee patient, notes that the event is his way of supporting the patients and families of Magee throughout their recovery, "While in Magee recovering from a spinal cord injury, I made a promise that I would give back to the hospital as much as they gave to me. The Segal Classic is this promise in action."
Since the event is completely organized by volunteers, all the funds raised at the event go directly to support the patients of Magee Rehabilitation Hospital. Magee states that the funds have supported the development of a variety of patient programs and services, including the Wendkos Stroke Center, which provides community-based activities and opportunities for socialization for stroke survivors and their families, and new therapy equipment.
Jack Carroll, president, CEO, Magee Rehabilitation Hospital, emphasizes the impact that the funds raised by the Classic have on patients and their families, adding, "We are sincerely grateful to Jerry, the Friends of Jerry Segal, and our community for their dedication to our mission and their continued support year after year."
For more information about the event, visit www.segalclassic.com or www.mageerehab.org
Source: Magee Rehabilitation Hospital