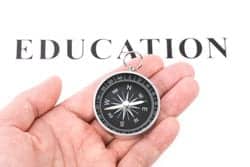 A hands-on workshop designed for physical therapists and occupational therapists targets current postural evaluation, measurement, and biomechanical positioning strategies for wheelchair and scooter users. The "Wheelchair Seating for Function & Protection" live seminar is slated to be held at a wide range of locations throughout Minnesota with instructor Carol Masters, MS, OTR/L.
According to Summit Professional Education, course highlights include case studies, key government regulations and documentation requirements, and evidence-based seating assessment and evaluation strategies.
The course is intended to use case studies and demonstration videos to review seating and positioning options, as well as other features that increase the client's functional independence.
Participants will also be provided with the opportunity to integrate medical, dietary, and activity level considerations to better provide the clinical emphasis key to making assistive technology ordering recommendations. The workshop also addresses timely regulatory and documentation requirements for reimbursement, including steps to demonstrate medical necessity. Upon completion, participants will have accomplished a variety of learning objectives including the ability to characterize various wheelchair types and features as they relate to specific client needs.
Participants will also gain the ability to articulate how governmental regulations can impact seating and positioning and to prepare recommendations for ordering appropriate assistive technology devices.
For more information on course locations and dates, click here
[Source: Summit Professional Education]