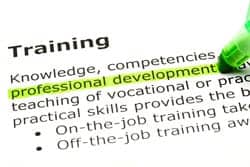 HomeCEUConnection.com has released more than 40 hours of new video courses encompassing a variety of topics for physical and occupational therapy professionals. The continuing education provider reports that these topics include fundamentals for childhood occupations, innovative interventions to treat children on the Autism spectrum, and solutions for sensory processing disorders. Each is designed to accommodate therapists specializing in pediatrics.
Topics tailored to therapists seeking to broaden their knowledge of issues impacting the geriatric patient population include geriatric balance and fall prevention, fibromyalgia and myofacial pain, and rehabilitation for the cardiac impaired.
Therapists will also have access to new video courses addressing Aphasia treatment, clinical exercise physiology, effective manual therapy techniques for neck and shoulder dysfunction, and dance for physical therapy.
To view a full list of the new courses, click here
[Source: HomeCEUConnection.com]