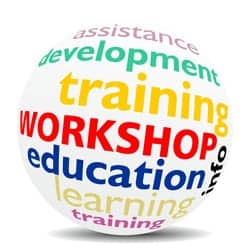 The Helen Hayes Hospital Center for Rehabilitation Technology has announced a new workshop series titled "Making Your Home e-Smarter." The organization notes that the programs are designed for anyone interested in learning more about accessible e-smart homes, including patients, family members, caregivers, and healthcare professionals; who may also be eligible to earn continuing education credits.
The hospital's assistive technology specialists and guest contractors experienced in home automation and accessible design, will reportedly present the workshops. Participants will be provided with the opportunity to learn how individuals with disabilities and older adults may benefit from the application of accessible design principles blended with home automation technology. The hospital reports that all workshops are slated to take place in the Smart Apartment at Helen Hayes Hospital, West Haverstraw, NY. The first of the programs, held January 16, will encompass bed controllers, lifts, and bathroom access.
The following workshop scheduled for March 24 will offer information to participants about telephone access, remote cameras, and intercoms. On May 19, participants will learn about alternative home automation control through wheelchairs, tablets, computers, and smartphones.
According to Helen Hayes, all the workshops are free of charge. Interested participants can pre-register by calling (845) 786-4587.
Source: Helen Hayes Hospital