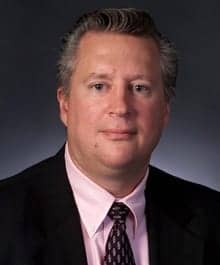 A study appearing in the Journal of the American Geriatrics Society indicates that older adults who participated in cognitive training reported less difficulty with everyday tasks than those who had not participated. The researchers add that these benefits were apparent even after 10 years.
The Advanced Cognitive Training for Independent and Vital Elderly (ACTIVE) study is intended to link cognitive training to benefits in activities in everyday living, rather than only mental skills related to the exercises, according to Frederick W. Unverzagt, PhD (pictured right). Unverzagt is a professor in the department of Psychiatry at the Indiana University School of Medicine, and one of the ACTIVE Study.
Richard J. Hodes, MD, director of the National Institute on Aging adds that previous data from the clinical trial suggested that the effects of training lasted for 5 years, "Now, these longer term results indicate that particular types of cognitive training can provide a lasting benefit a decade later. They suggest that we should continue to pursue cognitive training as an intervention that might help maintain the mental abilities of older people so that they can remain independent and in the community."
A news release from the university notes that the study encompassed a total of 2,832 individuals aged 74 years old at its start, and living independently in Detroit, Baltimore and western Maryland, Birmingham, Ala, Indianapolis, Boston, and central Pennsylvania.
The researchers reportedly divided participants randomly into groups receiving either memory training, reasoning training, or speed training. A fourth control group received no training. The participants met in small groups and had 10 training sessions of 60 to 75 minutes each during a period of 5 to 6 weeks. The release also notes that some participants received "booster" training one and three years after the initial sessions.
Memory training aimed to improve abilities to recall texts and lists. Reasoning training included solving problems that involved patterns. The study's speed training was conducted on touch screen computers and aimed to increase speed in identifying information in different screen locations.
A follow up with study participants 10 years after the study indicated that participants in the training groups reported fewer difficulties in conducting activities of daily living (ADLs) than those in the control groups. The results also suggest that participants in all three treatment groups saw immediate improvements in the cognitive ability that was trained compared to participants in the control group who received no training. Cognitive improvement was maintained through 5 years for all three treatments and through 10 years for participants who received reasoning and speed training, researchers say.
Unverzagt emphasizes that overall the training sessions exhibited clear, yet modest benefits. Unverzagt adds that it may also be beneficial to study the potential benefits of blending cognitive training with other lifestyle and health interventions, such as exercise and improved diet.
Learn more about the ACTIVE study here
Source: Indiana University School of Medicine