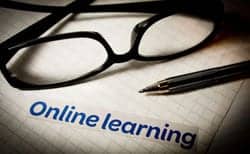 An online course offered by Cross Country Education offers participants a deeper understanding of the components and process involved in a home modification evaluation report. The course will center on an actual case study, noting the client's circumstances as well as before-and-after pictures to illustrate the progress of the project. The recommended audience for this course includes physical therapists, physical therapist assistants, occupational therapists, occupational therapy assistants, case managers, rehabilitation engineers, and rehab nurses.
The course aims to provide participants with the ability to define universal and accessible design, identify the seven principles of universal design, and recognize the importance of key elements within the home modification evaluation report. Attendees will also have the opportunity to learn how to distinguish the process and procedures to gathering the necessary information required for the home evaluation report. Upon completion of the course, Cross Country Education notes that participants will achieve a number of objectives, including being able to demonstrate the ability to use a web-based home evaluation template to write an effective home modification report.
Scott Anderle, PT, CAPS, president and owner of Specialized Home Design Inc, will serve as the course's speaker. Anderle has extensively studied universal design, accessibility, and barrier-free concepts, according to Cross Country Education. He has been a physical therapist since 1987 and owned five rehabilitation clinics throughout West Michigan. After 13 years of serving the community, he sold his rehabilitation company and began independent study of home modification for individuals who have had a catastrophic injury or disease as well as the aging Baby Boomers.
For more information, click here.
[Source: Cross Country Education]