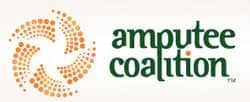 Amputee Coalition reports that hosted its 2013 National Conference June 27 to 29 in Orlando, Fla, at the Renaissance Orlando at SeaWorld. The Coalition anticipated that 900 individuals would attend the conference, including two of the victims from the Boston Marathon bombing. Slated to also attend the event was wounded warrior Col Greg Gadson from the movie Battleship and leading researchers and technology experts nationwide. Amputees were reportedly provided the opportunity to climb rock walls, take dance lessons, swim classes, and the chance to run on prosthetic legs for what may be the first time. The event has seen attendees of all ages, according to the Coalition.
Boston Marathon victims scheduled to appear included Roseann Sdoia, aged 45 years, who lost her right leg above the knee in the second blast at the finish line, and Celeste Corcoran, aged 47 years, who lost both legs below the knee during the blasts.
The conference was also designed to provide attendees with a bilateral lower limb clinic taught by Kevin Carroll, the prosthetist who the movie Dolphin Tale was based on.The Coalition notes that during the clinic, individuals missing both legs were offered the opportunity to climb stairs.
Roy Bloebaum, PhD, research professor in the Department of Orthopedics at the University of Utah, was set to deliver a keynote address centered on osseointegration. Bloebaum reportedly leads a team of American researchers working on the topic of osseointegration of prosthetic devices for individuals with limb loss. The technique encompasses implanting a titanium rod into the bone that protrudes from the skin to fit the prosthetic device directly into the leg.
Brian Carlsen, MD, of the Mayo Clinic and Matthew Carty, MD, of Brigham and Women's Hospital, national experts on limb transplant, were also scheduled to lead a limb transplant plenary session. At the National Conference Adaptive Sport & Expo Hall, the media also had access to amputee athletes that engage in a wide range of sports including water skiing, rock climbing, basketball, and golf.
For more information, visit www.amputee-coalition.org.
[Source: Amputee Coalition]