Clinics can discover an additional source of reimbursement by providing services that focus on three key areas
by Larry Briand, MS, PT, ATC, and Connie Ziccarelli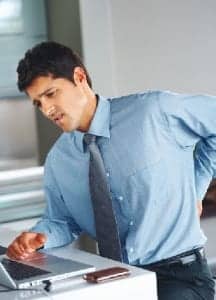 Workers' compensation cases are vital to clinical growth as they help create a healthy balance and further mitigate financial risks between all other payor mixes and offer new networking opportunities. Since 1998, we have developed operations and systems to create successful industrial programs within a national network of private practice outpatient physical therapy clinics. In order to champion a flourishing industrial program initiative, it is important for therapists to focus their efforts on three main areas: clinical, marketing, and administrative. The following article showcases a few best practices a clinic can implement to immediately benefit from an additional source of reimbursement, create a more productive clinic, and form long-lasting relationships with industries and referral sources.
The key element to any successful industrial program is the unified belief that the injured worker deserves a five-star customer service experience, with a unified goal to return that worker back to meaningful employment in a timely manner. Patients, employers, and referral sources will become lifelong customers and raving fans if every clinical and administrative employee shows they understand the injured worker's situation and wants to help them recover their previous level of function. Creating an ultimate guest experience for each of these individuals should be a philosophical base for any successful work injury program initiative.
At the Clinical Level
Each therapist should be trained and mentored with the skills to manage the injured worker. Hands-on experience within factories, work sites, and offices and experience working with appropriate equipment to simulate common work tasks will increase provider confidence. Sample equipment or tools can often be borrowed from employers if therapists are currently treating injured employees. However, if therapists are unable to obtain such materials, they should become as creative as possible with the everyday items found in the clinic. The goal is to simulate a patient's job—have the patient lift a wooden box full of weights or push a treatment table across the room to replicate lifting or push-pull activities. For jobs that require patients to walk long distances, such as a mail carrier, have them simulate walking tasks either outside in the parking lot or on the treadmill while carrying a weighted item, such as a pail, to simulate carrying a mail bag. Creativity is key; just make sure the activities remain within the patient's functional restrictions throughout any task simulation.
Coaching providers about how to effectively document function in each procedure performed will help ensure proper billing and timely reimbursement for services rendered. Make sure that your team utilizes a variety of billing codes throughout a patient's plan of care. Using a variety of codes can be helpful in showing a patient's progression in their Plan of Care. For example, a therapist can show a patient's progression by initially billing 97110 for exercises to increase range of motion and progressing to bill 97530 for functional tasks, such as reaching to enable getting items out of a cupboard. One code that is often overlooked but can yield a larger reimbursement amount in several states is the "performance test and measurement code" (97750). It is important to make sure that any time this functional testing code is utilized, the documentation supports the selection and a functional progress note is included in the claim submission. Most practice management software packages will not prompt the utilization of this code, so it is the therapist's responsibility to understand when and how to use it.
Meet as a team monthly to review technique and documentation skills to keep them at the top of awareness for each provider. Compliance in documentation and functional goal writing is necessary to ensure prompt and maximum reimbursement. Providers must know how to properly document the services performed; after all, it is the therapist's responsibility to understand the rules and regulations governing the provision of outpatient physical therapy services. To ensure providers are documenting and coding correctly, it is advised to attend continuing education courses and conferences to remain current on all billing trends. By continuously reviewing these skills, you will have less likelihood of receiving a denial in visits or reimbursement. In addition, proper implementation of job simulation within a clinical setting will show value to the employer and case manager as this service is rarely provided by others. By setting yourself apart from the competition in this area, doors may open to potential future networking opportunities.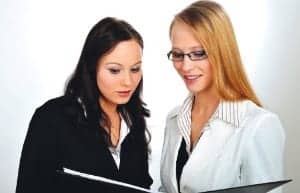 Marketing
Special attention should be given to marketing a clinic's industrial program so that it builds long-lasting relationships with employers and insurance companies. Invite payor representatives and local industry HR/safety managers to a "Business After Five" program within the clinic to share industry trends and statistics, as well as market the services your clinic offers that may benefit them. Invitations can be offered verbally or through mailers. Names and titles for a mailer campaign can be obtained by a simple Google search or by having a front desk coordinator contact the employer and inquire who currently holds the safety decision-making positions. With the right networking, it might even be possible to negotiate a contract with a payor, listing your clinic as the "choice provider" for all workers' compensation injuries in your area. And, of course, do not forget there are several other referral sources often overlooked to whom a clinic can market, including adjustors, case managers, nurses, and attorneys. Build relationships with all parties involved in workers' comp cases based on a mutual goal to return patients safely back to work.
Once a foot is in the door, show employers the value of your services by researching their needs before scheduling a meeting. Employers constantly deal with the headaches of a loss in production and large costs associated with workers' compensation claims. According to the Bureau of Labor Statistics, there were a total of 2,986,500 nonfatal recordable injuries and illnesses in the United States in 2011, with an average of 8 days away from work.1 As physical therapists, we can be a valuable resource to employers and aid them in reducing these aggravations as workers' compensation costs can decrease up to 75% in companies that offer on-site services through physical therapy.2 Once confident that you hold a full understanding of the employer's needs, present them with solutions. Such solutions may include the provision of on-site services such as stretching programs, pre-employment testing, clinical services, job duty consultations, ergonomic assessments, and assistance in writing job descriptions.
At the Administrative Level
The moment a workers' compensation patient schedules an appointment, it is suggested to turn over all information to one designated "internal case manager." This individual should act as the go-to person, contacting the patient's adjuster or case manager on the therapists' behalf. Skills needed for this position include: strong organizational skills, ability to multitask, proficiency in computer knowledge, solid experience in CPT coding and billing, deep understanding of the workers' compensation payor community, and strong interpersonal skills.
After an injured worker's first visit, the internal case manager should research the status of the workers' compensation claim and send information to the patient, employer, case manager or adjustor, and physician describing the types of services that may be performed during treatment. Proactively setting the stage early on in respect to services the provider may want to complete will assist with authorization of services down the line. The case manager also should be in charge of proactively reviewing all clinical documentation to ensure correct billing standards are met according to employer or payor specifics, as well as work on the collections of outstanding claims in a sensitive timeframe.
The internal case manager should meet with the administrative team regularly to review services offered by the clinic and to offer updates on payor rules and regulations. In addition, consistent meetings with the clinical team should be held to coach providers about how to properly document function so services will be paid. A great way to help the internal case manager stay organized and on top of all claim statuses and accounts is to create a document reporting all patient measurements and Functional Capacity Evaluations. Some EMR programs may offer reporting tools to help track this, but it is strongly suggested to create an individualized Excel spreadsheet specific to your clinic, documenting all procedures. Several billing software and EMR programs will even allow you to integrate with and download reports into an Excel format, where you can easily navigate your information and create personalized formulas. This improves tracking and helps ensure meetings with providers and the administrative team run efficiently.
Integrating these key best practices can provide an excellent way for a clinic to improve its industrial program. By offering providers hands-on experience and continuous training in technique and documentation, focusing on marketing to several sources, designating one individual as an internal case manager, and holding regular team meetings, a clinic can benefit from an increase in referrals, productivity, and bountiful reimbursement, thereby better protecting its bottom line. RM
Larry Briand, MS, PT, ATC, is founder and CEO of Rehab Management Solutions in Sturtevant, Wis. He can be contacted at [email protected] Connie Ziccarelli is the Principal and Chief Operations Officer at Rehab Management Solutions. She can be contacted at [email protected] Together, both authors created and implemented the RMS Work Industry Program Initiative educational track, which helps clinicians and practices become specialists in the treatment of the injured worker. For more information, contact [email protected]
References
1. IIF News Releases. US Bureau of Labor Statistics. n.d. Web. May 2, 2013.
2. RMS Solutions. RMS Work Injury Program Initiative. Rehab Management Solutions. n.d. Web. May 2, 2013.