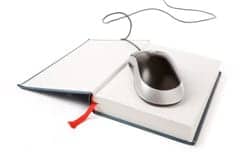 An online home study course sponsored by the American Physical Therapy Association (APTA) offers participants insight from researchers who contributed to the Special Series on Gait appearing in Physical Therapy, a journal of the APTA and de Frysiotherapeut.
The APTA notes that the online course highlights the researchers' work and demonstrating cutting-edge and future directions in gait assessment and rehabilitation.
The course, "CMS10: Stepping Forward with Gait Rehabilitation," is designed to provide participants new information related to theoretical frameworks, insights from a range of gait paradigms, and measurement strategies including accelerometry for measuring community ambulation in stroke and ambulatory self-efficacy in frail older adults.
The course will also address gait applications, such as virtual reality, mental practice, and body-weight-supported treadmill training. The APTA notes that participants will also be able to pinpoint opportunities in both research and practice. The organization adds that PTJ's Special Series on Gait, published in late 2009, honors Dr Jacquline Perry and her contributions to the field of gait rehabilitation for more than 40 years.
The course runs from November 11 to 12 and features 0.3 CEUs.
For more information, click here
[Source: APTA]