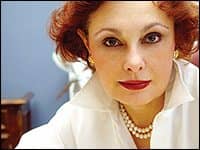 On October 5, 2011, the Department of Health and Human Services' Office of Inspector General (OIG) released its Work Plan for Federal fiscal year 2012. This Work Plan is one of the OIG's three core publications, including the Semiannual Report to Congress and the annual Compendium of Unimplemented Recommendations. The Work Plan is special, however, because it is future-oriented. It provides brief descriptions of new and ongoing reviews and activities that OIG plans to pursue with respect to HHS programs and operations during the next 12 months and beyond.
Because it is forward-looking, the Work Plans can help providers shape compliance programs, identify areas of risk, and avoid compliance issues before they arise. Providers must, therefore, carefully consider the provisions contained in the Work Plan, not only for compliance purposes but also in light of their wider strategic needs.
OVERVIEW OF NEW ITEMS IN THE 2012 WORK PLAN
OIG Work Plans do not change drastically from year to year. Indeed, most of the 2012 Work Plan is the same as the 2011 version. However, each year the OIG adds some new and interesting elements, and this year is no different. There are several new areas upon which the OIG intends to focus, and it behooves providers to take note of what has changed so that they can concentrate their compliance efforts where they will do the most good.
As usual, the new reviews and activities in this year's Work Plan focus on both quality of care and recovering overpayments. They add different aspects to the scope of the OIG's review, however. For example, much more emphasis will be placed on reviewing payments that occur in the context of a patient being transferred from one type of provider to another. Also, it is apparent that the OIG will be using more sophisticated methods of data review and will be making better use of previously collected data. It should also be noted that much of what is new in this year's Work Plan is actually a continuation of previous efforts. Furthermore, there are provisions that, although they do not place any immediate compliance obligation on providers, give insight into the direction of future Work Plans.
There is another important change discussed in the new Work Plan. Historically, Medicare's claims administration activities have been handled by two groups of contractors known as fiscal intermediaries (FIs) and carriers. Medicare contracting is currently undergoing its own reform process, however. As part of this process, FIs and carriers are being replaced with Medicare Administrative Contractors (MACs). These MACs will process both Part A and Part B claims, essentially combining the function of FIs and carriers. This change is technically not a product of the 2012 Work Plan, for it is not really a compliance issue for providers. Still, the Work Plan does discuss it in some length, and so it merits mention here.
HOSPITALS
The majority of the 2012 OIG Work Plan is carried over from previous years. These include such diverse elements as hospital-reported quality measure data; reconciliation of outlier payments; and payment for nonphysician outpatient services. There are new points of emphasis this year, however.
MEDICARE INPATIENT AND OUTPATIENT PAYMENTS TO ACUTE CARE HOSPITALS
Prior OIG audits and investigations have revealed areas at risk for noncompliance with Medicare billing requirements. As such, the OIG will review Medicare payments to hospitals in order to determine compliance with selected billing requirements. It will then use the results of these reviews to identify providers who routinely submit improper claims and recommend recovery of overpayments. Certain hospitals will be selected for focused reviews attempting to identify claims that may be at risk of overpayment.
The OIG will use computer matching and data mining to identify and categorize hospitals that rank either as least risky or most risky across compliance areas. It will then review policies and procedures from both groups in order to compare compliance practices. This can include interviews with hospital leadership to provide context to a hospital's compliance program.
INPATIENT REHABILITATION FACILITIES
Starting this fiscal year, there will be increased scrutiny of admissions to inpatient rehabilitation facilities (IRFs) as well as the care those facilities provide. IRFs are for patients who require a hospital level of care and an intense, coordinated rehabilitation program. Not all patients are appropriate for admission to IRFs, and therefore preadmission screening and evaluation are required under 42 CFR §§ 412.622(a)(3)-(5). Review will center on the appropriateness of admissions to the facility. The OIG will also review the level of therapy administered, with special emphasis on the amount of concurrent and group therapy IRFs are providing.
CRITICAL ACCESS HOSPITALS
The OIG will review data from Critical Access Hospitals (CAHs) to profile variations in size, services, and distance from other hospitals. It will also examine the numbers and types of patients treated at CAHs. To be designated a CAH, several criteria are required, including location in a rural area; furnishing 24-hour emergency care services; providing no more than 25 inpatient beds; and an average annual length of stay of no more than 96 hours. There are a large number of CAHs (1,350), but there is only limited information available about their structure and the type of services they provide. As such, the OIG will collect and review information on CAHs over the next fiscal year, most likely for the purpose of assessing whether providers are meeting CAH criteria or if there is any overpayment for services.
NURSING HOMES
As in years past, the OIG will review how skilled nursing facilities (SNFs) have addressed certain Federal requirements, especially the formulation, execution, and revision of plans of care. This year, however, there will be additional points of emphasis. These center on quality and safety for those patients transferred to postacute care and the implementation of compliance plans.
The OIG will take a closer look at quality of care and safety of Medicare beneficiaries transferred from acute care hospitals to postacute care. The concern is that patients are increasingly being transferred to the postacute setting without proper discharge planning or communication between providers and that some postacute facilities are not uniformly capable of providing the necessary level of care. As such, the OIG will evaluate the transfer process and identify rates of both adverse events and preventable readmissions. This evaluation will focus on three postacute settings, IRFs, SNFs, and long-term care hospitals. It is therefore all the more important for providers to ensure that there is proper discharge planning and better communication between acute and postacute facilities.
Under the recent health care reform law, nursing homes will be required to operate a compliance and ethics program designed to prevent and detect criminal, civil, and administrative violations and promote quality of care. Although CMS has not come out with the specific regulations, we know that this compliance plan must contain certain enumerated components. The deadline for SNFs to implement compliance plans is 2013, but starting this year the OIG will review the implementation of compliance plans and whether such plans have the elements contained in OIG compliance program guidance.
OMISSIONS FROM THE 2012 WORK PLAN
The 2012 version of the Work Plan is notable not only for its new points of emphasis but also for the provisions that have been removed since last year. Indeed, some of the omissions from the 2012 Work Plan are surprising because the areas of review would seem to be no less important in the coming years. During this Federal fiscal year, the OIG will no longer place such great emphasis on reviewing:
the appropriateness of hospital capital payments;
cost reports of hospitals claiming provider-based status;
Medicare disproportionate share hospital (DSH) payments to hospitals;
reporting for restraint- and seclusion-related deaths; or
payments for diagnostic radiology services in hospital emergency departments.
Some elements from the 2011 Work Plan would seem to be omitted, but are really just present in a different form. For example, last year's version included a review of the early implementation of CMS's hospital acquired conditions (HACs) policy, which prevents additional payment under Medicare's hospital IPPS for certain conditions or complications that are determined to be reasonably preventable. While this would appear to have gone missing in the 2012 Work Plan, it has, in fact, just entered a new phase. Now, the OIG will review the accuracy of present-on-admission (POA) indicators submitted on Medicare claims. This will better allow it to identify hospitals with high HAC rates and to reduce payments as required by law.
DOWN THE ROAD
There are several new provisions in the 2012 Work Plan that will not have an immediate impact on providers but merit discussion nonetheless. These provisions are important because they offer insight into the trends and developments that HHS thinks will have the biggest impact in the coming years. As a result of closely scrutinizing the Work Plan, we can say that HHS is closely monitoring issues of cost, in both how care can be delivered more cheaply and how reimbursement issues are affecting participation in Medicare.
A new provision in the 2012 Work Plan discusses how the OIG will "compare Medicare and Medicaid payments for commonly used physician-administered drugs and biologicals to determine whether changes in the reimbursement methodologies for the Part B drug program would result in significant savings." Medicare Part B covers drugs and biologicals administered by a nonphysician during a visit to a physician's office. Medicaid covers physician-administered drugs but provides states some flexibility in adopting reimbursement methodologies. Clearly, the Federal government is seeking a way to save money on drugs and biologicals, through either a change in the scope of coverage or a modification of reimbursement methodology. Providers should plan accordingly.
Many physicians are finding that, for financial considerations, it is necessary to opt out of Medicare entirely. This is entirely legal, and these physicians can either refuse to take Medicare patients or treat a Medicare beneficiary only through a private contract. Two issues present themselves, however. First, there is the obvious worry that more physicians will refuse to take Medicare patients and that this will have a negative impact on beneficiaries. The second, less obvious issue is the payment of improper claims. The OIG wants to determine if physicians are opting out of Medicare and then still submitting claims to Medicare. They should not do this, even if the patient is a Medicare beneficiary, and it could result in payment of an improper claim. Given that the number of physicians opting out of Medicare is only likely to increase, this will be an issue of growing importance in the coming years.
CONCLUSION
In order to effectively shape its own compliance strategies, it is critical for a provider to understand the emphasis that the OIG places on different aspects of compliance. It is obviously useful to know what the compliance authorities will be reviewing in the coming year, but few providers take the opportunity to familiarize themselves with the annual Work Plan. Doing so will allow them to focus their efforts where, from a compliance perspective, they will deliver the most benefit. Health care providers are subject to an increasingly regulated market in which success is often determined by the ability to follow the rules. Familiarity with the annual OIG Work Plan has, therefore, become an absolute necessity.
---
Cherilyn G. Murer, JD, CRA, is CEO and founder of the Murer Group, a legal-based health care management consulting firm in Joliet, Ill, specializing in strategic analysis and business development. Murer may be reached at (815) 727-3355 or viewed on her Web site: www.murer.com