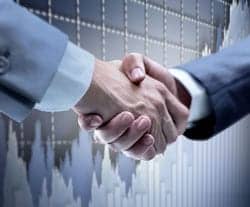 A recent news release announces that in the physical therapy and chiropractic market, the Watertown, SD-based company Pivotal Health Solutions will serve as master distributor of Smart Step Therapeutic Flooring's WellnessMats product line.
The release notes that under the agreement, Pivotal is slated to begin immediately integrating the product line into its distribution chain, which covers physical therapy, medical, and athletics, massage/spa, and chiropractic. The complete WellnessMats product line includes The Original WellnessMats, Companion Mat by WellnessMats, FitnessMat by WellnessMats, PuzzlePiece Collection by WellnessMats, Motif Collection by WellnessMats, Antique Collection by WellnessMats, Granite Collection by WellnessMats, and Maxum Mats by
WellnessMats.
Jim Engles, CEO, Pivotal Health Solutions, notes that the company believes the addition of the Wellness anti-fatigue mats to its lines "further strengthens our strategic product initiatives."
According to Smart Step Therapeutic Flooring, WellnessMats are commonly used in a variety of industries, including medical, industrial, hospitality, health and spa, and chiropractic.
Daniel Bouzide, owner, CEO, Smart Step Therapeutic Flooring, echoes Engles' sentiments, noting that the partnership with Pivotal Health Solutions "will help us to effectively reach more end-users with our product line and further promote a 'Healthy Way of Life,' while never compromising the integrity and values that our company was founded upon," Bouzide says.
Pivotal Health Solutions reports that it will begin distribution of the WellnessMats product line June 1.
[Source(s): Smart Step Therapeutic Flooring, Pivotal Health Solutions]