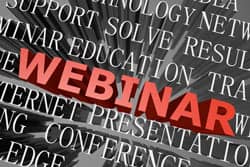 The Centers for Medicare and Medicaid Services (CMS) is offering webinars to help physical therapists and physical therapy assistants better understand the health insurance exchange initiative that resulted from the Affordable Care Act. The health insurance exchange initiative is also referred to as the heath insurance marketplace. The webinars will be repeated several times throughout June and July.
The training opportunities are broken into two levels. Level one is titled "Health Insurance Marketplace 101," and the webinar is a 1-hour overview of the accomplishments of the Affordable Care Act and an introduction to the marketplace. The introduction will highlight who is eligible and how the marketplace will work. Level two, titled "Understanding the Health Insurance Marketplace," provides a 2-hour review of the marketplace.
The marketplace overview in Level 2 includes a look at enrollment, eligibility, plan structure, Medicaid expansion, and the streamlined application. The training sessions are first-come-first-serve and have a limit of 200 people per session, and the training sessions are offered at no cost to participants. Per CMS, sessions will be added if there is a high demand for the webinars.
For more information on these training opportunities, visit www.marketplace.cms.gov.
[Source: Centers for Medicare and Medicaid Services]