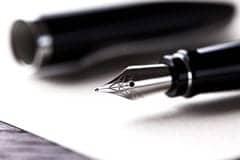 United Spinal Association recently announced that Jay Inslee, governor of Washington, signed House Bill 1445, which requires the state health care authority to establish a separate recognition for individually configured, complex rehabilitation technology products and services for complex needs patients under the state's Medicaid program.
Paul J. Tobin, president, CEO, notes, "In order for people with disabilities to remain active participants in our society and lead the lives they choose, complex rehab technology is essential." Tobin adds that the signing of the bill represents a "huge victory" for the disability community.
"We want to thank our members in Washington State who let their voice be heard on this issue and helped get this bill signed into law," Tobin adds.
United Spinal also emphasizes in a recent news release that it is advocating on the national level for the passage of HR 492, a bill designed to ensure that individuals with spinal cord injuries (SCIs) and disorders are able to access benefits for custom power wheelchairs, ultra lightweight wheelchairs, and seating systems under the Medicare program.
[Source: United Spinal Association]