The multiple moving parts of a therapy clinic can be unruly. Clinic owner J.W. Matheson explains how an integrated software system pulls together critical data about his clinic operations into a single interface, highlighting the importance of access to business and treatment information that allow fully informed decisions to be made on a moment's notice.
Get perspective from an actual user about real-world advantages of billing, scheduling, and documentation operating on a unified software platform. You'll also find out how Matheson's practice has differentiated itself in a rapidly changing healthcare environment, and how technology will be a catalyst for change in the improvement of patient care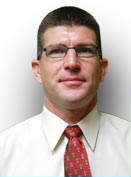 JW Matheson
JW Matheson, PT, DPT, MS, OCS, SCS, CSCS, is board certified in orthopedic and sports physical therapy. He is a former critical content editor for the American Board of Physical Therapy Specialties (ABPTS) in the area of sports. He is a member of the sports section nominating committee and a member of the orthopedic section ICF Clinical Practice Guidelines project team. In 2002, Matheson served as a PT volunteer in the Olympic Village Polyclinic in Salt Lake City for the 2002 Winter Olympics. His research work appears in several peer-reviewed publications in the areas of fear avoidance behaviors in physical therapy, mechanical lumbar traction, and the analysis of specific exercises for the knee and shoulder. He is also the co-author of eight physical therapy textbook chapters describing examination techniques and interventions in the areas of sports and orthopedic physical therapy.
Discover what Integrated Software Can do for You