Practice owners sometimes must choose between productively planning and executing the growth of their businesses, or spending countless hours managing accounts receivables and billing/collections processes. Listen to this discussion with physical therapist and former PT clinic owner, John Wallace, about a technology solution that can help solve this problem.
Learn how BMS Practice Solutions can help clinic owners reduce the time they need to put against collecting accounts receivables and associated practice management reporting, and create more time for themselves to focus on  treating patients, marketing services, and making strategic decisions about the practice. You'll also want to hear Wallace explain how this technology solution helps achieve first-pass acceptance rates that are up to 15% higher than those of the average physical therapy practice.
The podcast is sponsored by BMS Practice Solutions.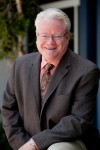 John Wallace, PT, MS, OCS, had spent more than 30 years as a physical therapist when he realized he could make a far greater impact on the physical therapy industry and its patients by founding BMS Practice Solutions. He witnessed the business challenges that practice owners and managers faced firsthand in a variety of settings, including acute hospital, acute rehab, home health care, skilled nursing, sub-acute care, outpatient orthopedic and sports medicine. He used this knowledge to create an extremely user-friendly physical therapy practice management system for the market. He remains deeply involved in helping his peers. John is a nationally recognized authority and speaker on rehabilitation revenue cycle management, coding and compliance. He also served as a member of the APTA Board of Directors, Trustee of the Foundation for Physical Therapy, and Finance Officer of the California Physical Therapy Association.