CAPTION: Assessing fine motor skills using a prosthesis is included in the Arm Dynamics performance-based measures.
Arm Dynamics and the U.S. Food and Drug Administration (FDA) have published two peer-reviewed research papers based on outcome measure data collected at Arm Dynamics. The papers examine how patient-reported and performance-based assessments correlate and what factors impact the perceived function of people who wear an upper limb prosthesis.
"Most prosthetic providers use a stand-alone, patient-reported survey to measure the outcome of a patient's upper limb prosthetic rehabilitation because it doesn't require a dedicated clinician to collect the data," says John Miguelez, CP, FAAOP (D), president and senior clinical director at Arm Dynamics. "Our collaborative research with the FDA makes it clear that adding a performance-based outcome measure results in a more complete and accurate view of each patient's progress with a prosthesis."
These studies present national data that was compiled using existing outcome measures and two population-specific outcome measures created by Redondo Beach, Calif-based Arm Dynamics.
The goals of this research are to:
Utilize outcome measures to identify factors that influence a person's use of a prosthesis
Ensure that meaningful data is collected—data that represents the patient experience
Understand how perceived function (patient-reported) relates to actual function (performance-based) during the rehabilitation process

"The research illuminates the need to examine both a patient's perceived function and actual function," says Kerstin Baun, MPH, OTR/L, national director of therapeutic services at Arm Dynamics. "Capturing this complementary data allows us to make key shifts during the rehabilitation process that can directly increase long-term success with a device."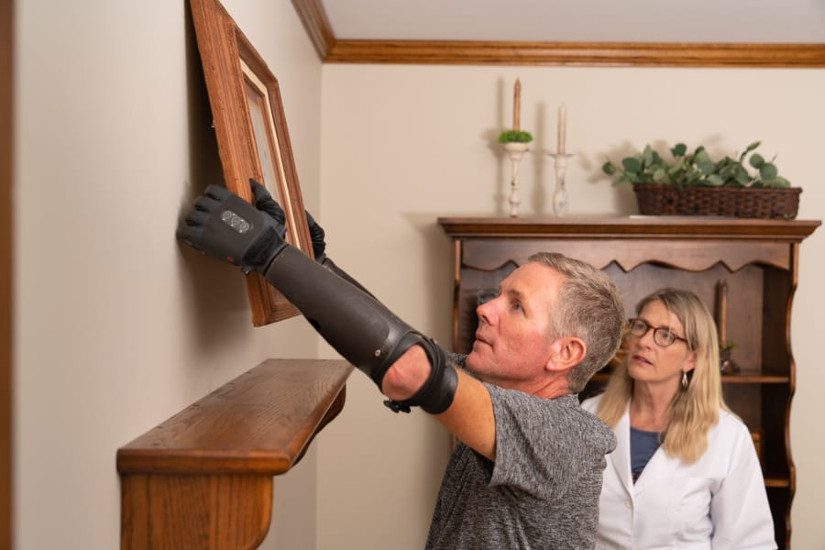 The first study included 101 patients fit with an upper limb prosthesis. Each completed a patient-report outcome measure to help determine what factors most influence the person's perception of their prosthetic function. The most statistically significant factors were satisfaction, pain, and amputation level. This finding can inform the plan of care and improve targeted outcomes for patients. The study is currently published online, open access, by PM&R: The Journal of Injury, Function and Rehabilitation.
The second study included 61 patients who were in the definitive stage of prosthesis fitting. Each completed one patient-report and two performance-based outcome measures. The research indicates that to accurately assess a person's functional ability, it is important to apply both patient-report and population-specific performance-based outcome measures.
The study is currently published online, open access, by Archives of Rehabilitation Research and Clinical Translation.
[Source: Arm Dynamics]