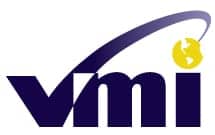 Charlie Harvey, North Carolina, Vietnam veteran, has been announced as the winner of the Operation Independence Star Spangled Salute national contest, according a Vantage Mobility International (VMI) news release. Operation Independence is a national program developed by VMI and the VMI Select Dealer Network and is supported by Paralyzed Veterans of America.
VMI notes that more than 850 US military veterans nationwide, in the US and Puerto Rico, entered the contest to win a 2013 Toyota Sienna SE with VMI's Access360 In-floor Ramp Conversion. The online contest, open to all disabled US veterans, was first announced in March and the winner's name was drawn on Veteran's Day 2013.
Jeff Weston, vice president of business development at Vantage Mobility International, emphasizes the company's excitement, "Together with Toyota, we've been looking forward to announcing the winner of the Operation Independence Star Spangled Salute contest since the contest began. We stand behind our veterans and appreciate every opportunity we have to support the courageous men and women of our military."
Harvey, a retired US Army veteran adds that winning the contest was a shock, "We currently use my wife's sedan as our primary transportation. The Toyota Sienna with VMI's ramp is going to give me a lot more freedom to get around using my wheelchair," Harvey says.
Mark Oldenburg, Toyota's national fleet marketing, mobility, and strategic planning manager, states that, "Toyota is honored to support the Paralyzed Veterans of America, VMI and all the men and women who gave so much to serve our country. We want to congratulate Mr. Harvey and look forward to presenting him with his 2013 Sienna with VMI In-Floor ramp conversion in the near future."
Source: VMI