Rehab Medical, Indianapolis, launches myRehabMedical. Available on both Android and Apple devices, the app provides customers with instant access to order updates, service requests, contact information, live chats, and product tutorials.
"Rehab Medical has a mission to improve lives, and one way we intend to accomplish this is through innovation and the use of technology," President Kevin Gearheart says, in a media release. "This app provides our patients with a number of tools and options that will make the patient experience second to none."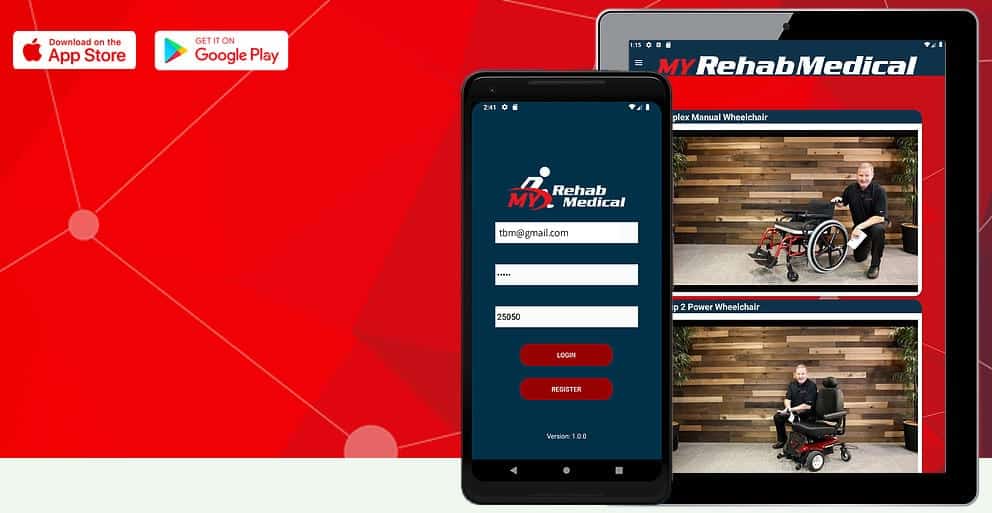 Additional app features such as live chats, virtual service support, and mobility-focused content designed to connect those within the complex rehab community will be introduced in the coming months. The app is also HIPPA compliant, requiring multi-factor identification to protect customer information.
"This organization has made a strong commitment to be our industry leader in technology, and this app is proof of that commitment," Chief Technology Officer Kenny Hicks comments. "We've implemented a robust road map for improving our technology. Soon we will be launching additional features to this app, as well as adding new technology to help both our patients and partners."
Related Content:
Rehab Medical Acquires Mobility Specialists
Rehab Medical Rises to No 12 Among Indiana's Top 25
Rehab Medical Named One of Indiana's Best Places to Work
From the initial launch, customers will have a complete listing of all their orders along with a brief overview of the order once they complete registration. A comprehensive library of training videos will also provide tips and tricks on how to get the most out of their equipment.
The myRehabMedical app is now available for download in both the Google Play Store and the Apple Store, as well as online via the web.
For more information, visit Rehab Medical.
[Source: Rehab Medical]