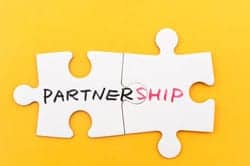 An exclusive North American partnership has been made between the UK-based company Autochair, a vehicle adaptions manufacturer and supplier, and Pride Mobility Products Corporation on the distribution of the Milford Person Lift and Olympian AutoLift.
A Pride news release notes that the Milford Person Lift is designed to serve as an adaptable and versatile wheelchair-to-vehicle transfer solution. The product features a lifting capacity of 330 pounds.
The company states that the product lift can be used in a variety of environments, including transferring to a vehicle, in the home and office, or while traveling. The Milford Person Lift can be fitted to the driver's side, passenger's side, and middle and back seats. Sling sizes range from small to extra large. Amputee slings are also available, Pride says.
The release states that the Olympian AutoLift fits most vehicles and is designed to be easily removable and transferable. The product is available in two models that include a 260-pound weight capacity and a 440-pound weight capacity. The Olympian AutoLift is designed to accommodate power chairs, mobility scooters, and manual wheelchairs. The product is also remote controlled, powered by a vehicle battery, and available in a range of color options.
Andrew Pyrih, vice president, Domestic Sales, Pride, articulates the company's excitement in partnering with Autochair: "Autochair has an exceptional reputation overseas, and we are pleased to bring that quality and innovation to Pride's markets," Pyrih says.
Pride notes that both the Milford Person Lift and Olympian AutoLift will be shown at Medtrade in Booth 800 from October 8 to 10.
[Source: Pride Mobility Products Corporation]