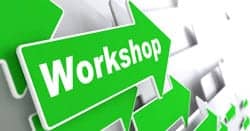 Rehab Management Solutions (RMS), Sturtevant, Wis, offers a new half-day "Documentation & Coding Summit" to clinic owners and directors, designed to help protect practices, help fulfill requirements of their Corporate Compliance Policy, and ensure providers understand their professional responsibility of compliant documentation.
A news release from the physical therapist owned-and-operated company notes that the workshop is available either in-person or by web-based programming.
RMS states in the release that each Documentation & Coding workshop is customized to accommodate the needs of the clinic, placing a primary focus on real practice examples and case studies. The release notes that providers are educated about how to remain compliant with the rules and regulations governing outpatient therapy practices, as well as how to overcome challenging reimbursement obstacles.
Topics discussed during the interactive and customizable presentations include the importance of documenting for medical necessity and the need for skilled care, how to avoid reimbursement denials and audits, CPT-code selection, and tips for efficient electronic medical record (EMR) usage. RMS adds that the presentations include Medicare updates, with an emphasis on the Physician Quality Reporting System, the Medicare therapy cap, G-codes, and the Functional Therapy Reporting System.
For more information, click here
[Source: RMS]