Drive DeVilbiss Healthcare is set to launch the new HurryShield PPE Bag and Kit soon, it announces.
Lightweight and compact, the HurryShield Bag is a convenient storage option that comes equipped with a washable face mask, disposable gloves, 75% alcohol wipes, hand sanitizer in a neoprene sleeve, and a no-touch door opener on a retractable cord. The adjustable straps attach the bag to mobility devices, strollers, bikes, luggage and more. It can also be worn around the wrist using the included wrist strap.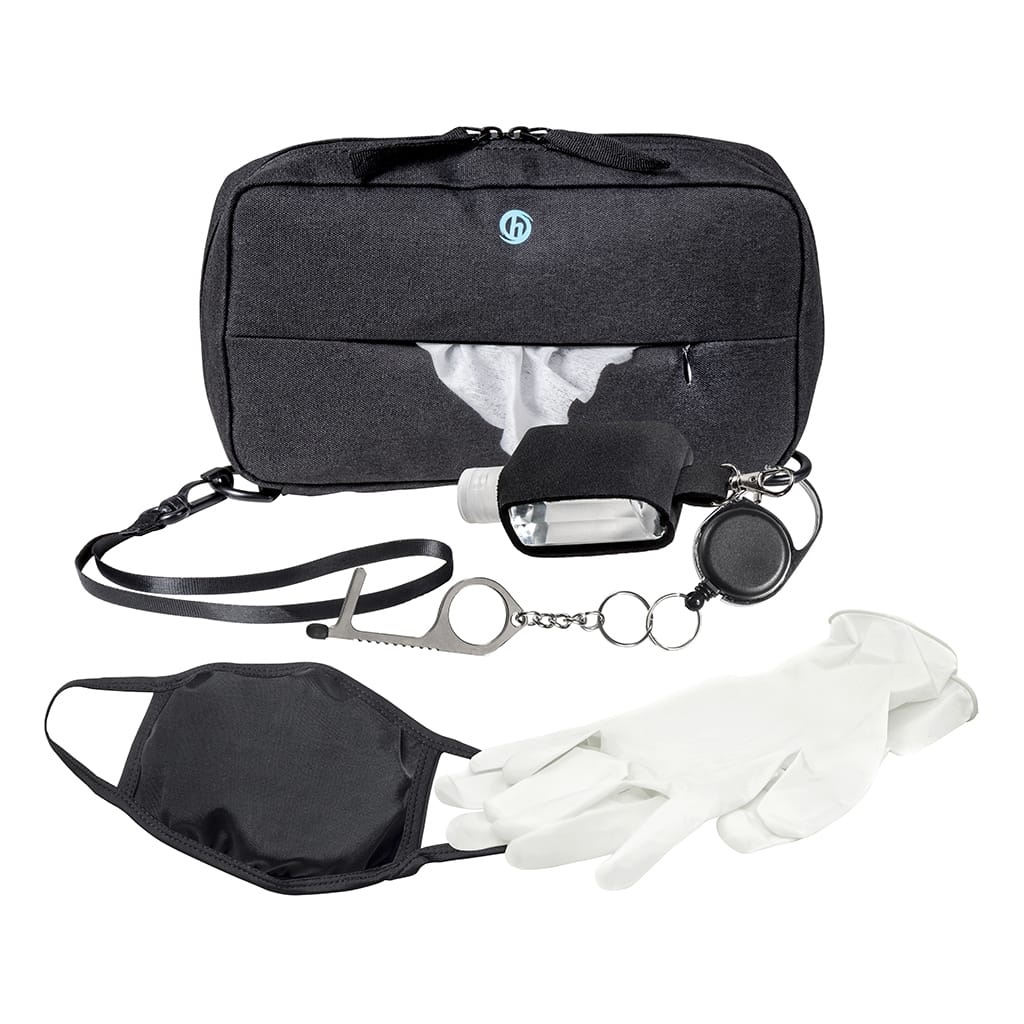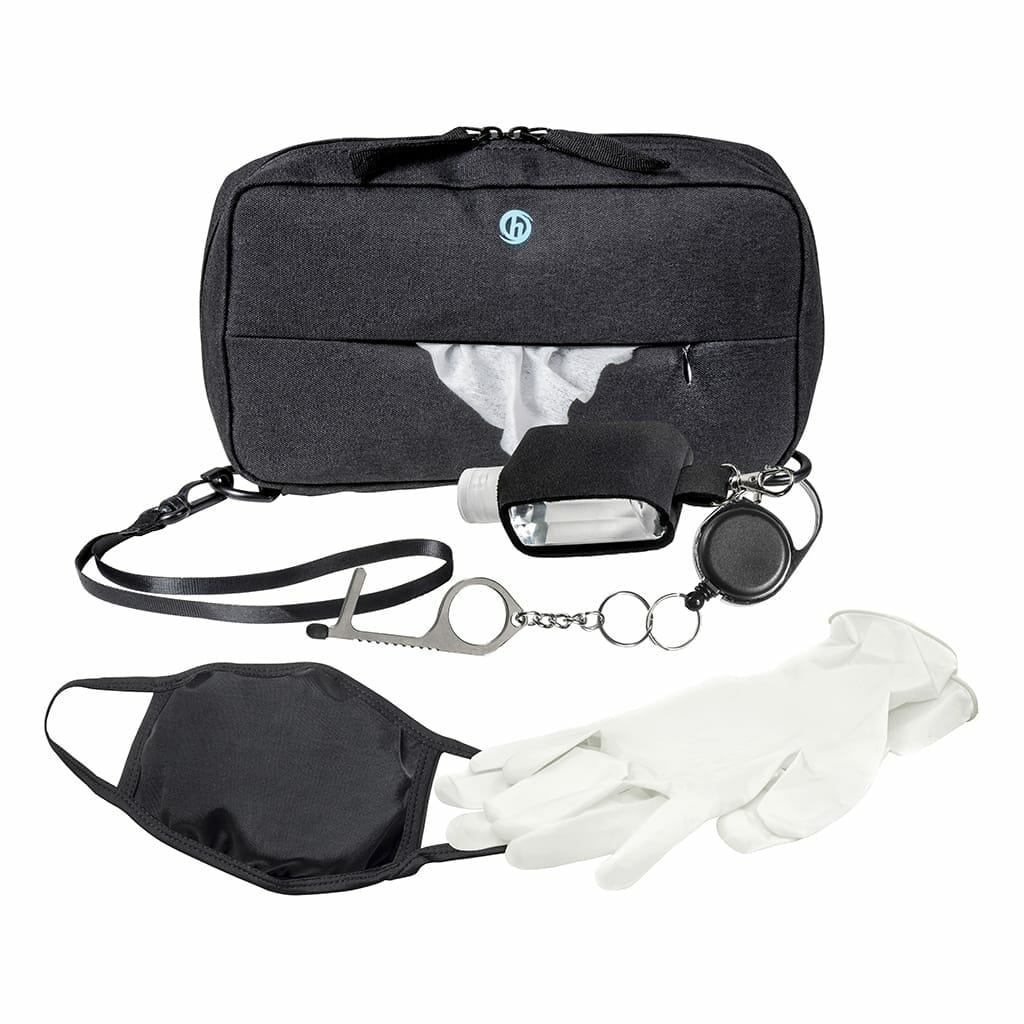 The bag is washable and features a waterproof front pocket that dispenses the wipes and internal pockets that hold the mask, gloves and other small personal items.
For more information, visit Drive DeVilbiss Healthcare.
[Source: Drive DeVilbiss Healthcare]
---
Related Content:
Drive DeVilbiss Healthcare Debuts Mobility Bags
New Cane Patterns & Colors from Drive DeVilbiss
Drive DeVilbiss Healthcare Adds the P750 Prime Plus Care Bed to Its Lineup