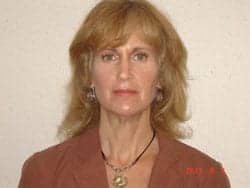 In a recent news release, Voorhees Pediatric Facility (VPF) announced that it has appointed Caitlin Papastamelos, MD, (pictured right) as its Medical Director.
Papastamelos will serve as VPF medical director and provide pulmonary care to the children of VPF and Weisman Children's Rehabilitation Hospital. She will also continue to care for patients who are transitioned into the community, through her outpatient practice in Linwood, New Jersey.
In her role as VPF medical director, Papastamelos will work with the team of pediatric professionals to reinforce their philosophy of patient and family-centered care, and reinvigorate the multidisciplinary approach to care of residents.
Papastamelos emphasizes the role doctors, specialists, families, nurses, respiratory and therapy staff, and other staff members play in a child's life at the facility, adding that, "we all need to keep communicating, sharing information, and working to make medical care, and life in general, as optimal as our residents deserve."
The release notes that Papastamelos also played a key role in the development of VPF's ventilator program. Papastamelos is also the co-founder and director of the New Jersey Wave Program, designed to provide children with skilled nursing needs recreation and social interaction with a Jersey Shore location and theme. She is also a published author who provides ongoing education for respiratory therapists and nurses, a member of the American Lung Association and American Thoracic Society, and a fellow of the American Academy of Pediatricians, American College of Chest Physicians and American Academy of Chest Physicians.
According to the release, prior to this, Papastamelos also served as medical director for respiratory therapy and pulmonary function at St. Christopher's Hospital for Children and assistant professor of pediatrics for Temple University School of Medicine.
Source: VPF