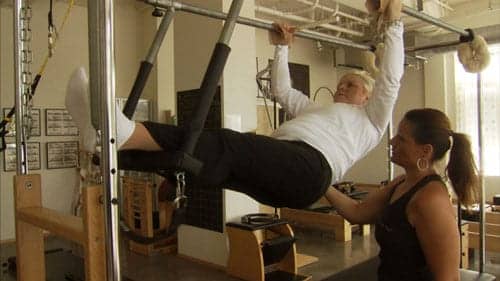 November 3 saw the debut of Ottobock's original film "Limitless" at the ReelAbilities Disabilities Film Festival, hosted in Minneapolis. The film questions how people might react to a life-altering injury and profiles Ottobock employee Leslie Pitt Schneider's (pictured right) own experience with limb loss early in life and how she has worked to achieve her personal goals and empower other amputees.
Karen Lundquist, director of Corporate Communications for North America, Ottobock, states that the "Limitless" film is designed to provide meaning and inspiration for others. This hinges not only on Pitt Schneider's achievements, but on her efforts to live the life she chose.
"Not everyone will be a super athlete or have the desire for daring expeditions, but many understand the impact on quality of life that comes from sources of support such as family and the medical community," Lundquist says.
Lundquist adds that the without proper prosthetic care, good rehab, fast access to critical care, and the support of family and friends, Pitt Schneider's story may have been very different.
The ReelAbilities Film Festival is dedicated to promoting awareness and appreciation of the lives, stories and artistic expressions of individuals with different disabilities.
"It is so important for people, family and friends who are coping with or facing limb loss to be able to hear other people's stories and Ottobock is honored to help achieve that as a major sponsor of the ReelAbilities film festival…" Lundquist says.
To view "Limitless", click here
Source: Ottobock