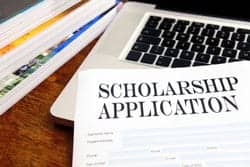 JustWalkers.com has announced the availability of a $1,000 Mobility Scholarship open to any undergraduate or graduate student with limited mobility who regularly uses a wheelchair, power scooter, crutches, rollator, or other mobility device on a regular basis.
While Bryan Mercer, CEO, JustWalkers.com, acknowledges that many website visitors are older adults shopping for themselves or young adults shopping for senior parents, "we carry a lot of products such as forearm crutches and wheelchairs that are useful to young people with limited mobility as well. Hopefully, more will learn about our site through the scholarship."
To qualify for scholarship, JustWalkers.com notes that students must have a minimum 3.0 GPA and be a legal US resident or have a valid student visa. Students can apply by writing a 600-word essay describing a time when they were faced with a major obstacle, how they reacted, and what the experience ultimately taught them.
A committee will read the essays, the company adds, and judge them based upon merit and creativity. Applications are due June 30, 2014. A winner will then be announced July 31, 2014.
For more information, click here
Source: JustWalkers.com