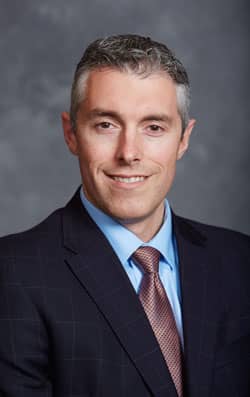 John A. Kristel, MBA, MPT, has been chosen to serve as Good Shepherd Rehabilitation Network's next president and CEO, according to a recent release from the organization. Good Shepherd notes that Kristel was chosen by its Board of Trustees and will join Good Shepherd no later than June 3. The release reports that currently, Kristel is serving as CEO of Carlisle Regional Medical Center in Carlisle, Pa, and as vice president, operations for the Atlantic Division of Health Management Associates.
Good Shepherd notes that Kristel brings more than 10 years of experience in senior leadership health care roles and will be replacing Sally Gammon, FACHE, who will retire in July following 16 years of service. The release also notes that prior to joining Carlisle Regional Medical Center as CEO, Kristel served as CEO of Berwick Hospital in Berwick, Pa, and as associate CEO of Pottstown Memorial Medical Center in Pottstown. During the years of 1998 to 2006, Kristel reportedly worked for Tenet Health System at Hahnemann University as COO of Graduate Hospital, director of operations, director of rehabilitation, the Medicine Clinic, and Manager of Physical Therapy.
David DeCampli, chair, Board of Trustees, emphasizes that "the Board is confident that John will undoubtedly honor the legacy of the organization's founder, the Rakers. John's experience leading health care organizations and taking on the challenges of health care reform made him an ideal candidate to lead Good Shepherd into the future."
Kristel calls his new role in leading Good Shepherd an honor, adding, "I am impressed by Good Shepherd's commitment to its mission and by the staff members who are extremely dedicated to the Raker legacy and to the patients and residents."
The release notes that Kristel earned an MBA from Temple University Fox School of Business in Philadelphia and a master's degree in physical therapy from Drexel University in Philadelphia. Additionally, Kristel is a member of the American College of Healthcare Executives, the Temple University Healthcare Management Alumni Association, and the Rotary Club International.
[Source: Good Shepherd Rehabilitation Network]